Honestly, East Asia was never my first area of choice for studying abroad. I had always dreamed of moving to the EU and studying there. However, I have been interested in Korean pop culture for more than two decades (yes, I am THAT old). And, Korea became the first among Asian countries to really make it big in the west when it comes to cultural exports. And so, it was only natural that academic Hallyu became my specialty and that I found my way to South Korea.
My Academic Hallyu Story
Introduction
I graduated with a BA in International Relations. My area of focus was actually Europe. My bachelor's thesis was about the European Union and I studied it so deeply I really became emersed in those thick EU laws. After graduating, I spent three years trying for the Erasmus master's scholarship. But finally, I gave up and decided to study in Taiwan instead.
Fate (and scholarship) brought me to South Korea to study. Although my main area of interest was still the EU, I wrote a master thesis about Hallyu. More specifically, the international marketing side of Hallyu.
Fast forward three years after my master's graduation in Taiwan. It was time for me to pursue a doctoral degree. However, I took three years in between simply because I thought I needed to secure some work experience first. A doctoral degree is useless for the job market if you don't have any experience.
Anyway, even after all those years, I could not let go of my dreams of studying in Europe. Initially, I still looked for scholarships to study the EU economy. However, as I looked around me, many of my colleagues (at my steady job as a university professor) had already specialized in this area. It was oversaturated. I decided it would be better for me to look for the uncharted area.
That is how I ended up setting my sights on Korea. None of my colleagues specialized in this area, and fortunately, I happen to already be interested in Kpop. Also, I noticed that the interest in writing about Hallyu for papers/thesis had been growing among undergraduates. And I thought – all of these kids who are interested in Hallyu will need someone an academic supervisor, and that supervisor should be me.
From Hallyu Fan to Hallyu Researcher
I mentioned above, I have been a fan of Hallyu for two decades. For me, it started with a Korean drama (K-drama) titled 'Autumn of my Heart' (aired in 2000). Indonesian national TV used to broadcast Korean, Chinese, and Japanese shows at that time. These shows initiated my adventure into East Asian pop culture.
I watched some classic Hallyu dramas on TV such as; Autumn in My Heart and Winter Sonata. Then, I began listening to Korean songs beginning with the soundtracks. However, to my young ears, the language sounded very strange and unfamiliar. I did not start liking K-pop groups until much later (university) despite liking some of the first-generation idols (again, yes, I'm THAT old).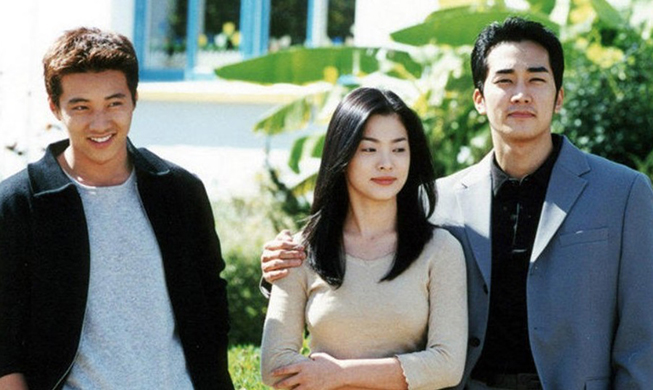 Weirdly, once I started liking K-pop groups, I could not get into the second-generation artists. Super Junior was extremely popular in Indonesia and SNSD had just debuted. Instead, I set my eyes on Shinhwa, the first-generation idols who were still on their military hiatus at that time. My interest in Shinhwa became the reason why I started learning Korean. I even saved up some money to come to see their concert in Korea. However, funnily enough, my first Shinhwa concert was in Singapore instead. Through Shinhwa, I fell down the Hallyu whole rabbit hole, and later, academic Hallyu.
Academic Hallyu VS Fangirling Hallyu
How is academic Hallyu different from just fangirling? To put it simply, academic Hallyu is approached objectively and is verifiable with data.
While fangirling, I could tweet my unfiltered thoughts with unverified sources. However, in academic research, I could literally get fired from my position, if I do not cite properly and have data to back my claims. With academic Hallyu, I am studying the global spread of Korean culture and the effects it has on society's cultures and economies.
I will give you an example. I wrote a paper about Seungri's Burning Sun scandal for a Hallyu-focused Academic conference. The case involved several of K-pop's biggest acts, starting with Big Bang's Seungri, being accused of a number of crimes including sexual bribery, drug trafficking, and corrupting police.
In the paper, I had to sort through millions of fans' comments and news related to the case. I dug up evidence showing how international fans behaved and worshiped their favorite celebrities amid a case such as this, with legal and societal consequences.
My feelings and personal disgust concerning this case were irrelevant in how I approached my paper. I had to present the actual data, even though I morally disagreed with what I found.
The benefit of being a fangirl in Hallyu Studies is I know where to find the data. I am familiar enough with fan sites, fan forums, and fan tweets so that I was not completely clueless in the research. As a researcher, I found some factual errors in previous papers, too, several times. For instance, this paper incorrectly mentioned that Shinhwa was disbanded during their military hiatus. Obviously, my inner-fangirl screamed that this is factually incorrect (seriously, why the author did not check properly).
How to do Academic Hallyu
So, now that you know that fangirling and academic Hallyu are two different things, you may be wondering – Ok, so what IS academic Hallyu?
Frankly, academic Hallyu is a huge and rapidly expanding branch of cultural studies. You can research general subjects like K-drama and K-pop but it is actually a subject that is studied through many different lenses.
Many researchers tend to focus on the media side of Hallyu such as fan behavior, fandom studies, and media portrayal of Hallyu stars. Some research focuses on the economic impacts of Hallyu both at the domestic and international levels. While others focus on analyzing the plotlines of K- dramas in relation to social issues, like feminism or LGBT.
When I tell people that I am writing my PhD dissertation on Hallyu, most of them think it would be about the BTS impact or the rainbows and unicorns of Hallyu. Unfortunately, I am writing some criticism about Hallyu with regards to cultural trade, cultural imbalance, and cultural imperialism. In fact, many in the field of academic Hallyu do not pursue topics that reflect a blind love of Korean culture. Many approach topics very critically.
For me, as a fangirl, it is quite fun to write about Hallyu for academic papers and dissertations. Research work can be very tedious, and writing about something fun can help a lot. Nevertheless, I learned that reading too much about Hallyu has made it harder for me to finish my dissertation.
So, if you are a fan of a certain K-pop group and considering an academic career, why not delve into researching something you love?
Thinking of beginning your own academic Hallyu journey? Get some inspiration for paper topics while visiting KBS Hall. Click Here to learn all about this Hallyu museum.