Kids of all different ages can face a variety of challenges when going on vacation abroad. Traveling around Korea with kids is no exception. As a former tour guide, here are some challenges I have seen with regard to traveling with kids in South Korea.
My Experience Travelling Around Korea with Kids
I did some guide gigs with families as 'clients' and they had their kids tag along. Some kids were teenagers, so there were no difficulties in moving along. They were even more energetic than their parents! LOL
However, some of these kids were toddlers and in kindergarten. Needless to say, it was quite a challenge to navigate Seoul (and Korea) with these children in tow! In this article, I will write about the challenges and how to get around them.
Korea Has so Many Stairs
I've been living in Korea for years, yet I still hate the stairs here with a passion. In the past few months, I've experienced some problems with my knees. I am unable to climb up and down the stairs with ease myself. However, for parents with strollers, it is a whole other level.
Not all places in Korea have elevators. And, elevators that are here often aren't well maintained. It is common to come across broken ones. When the elevators broke down (or were unavailable), I had to help parents navigate the escalator carefully. We tried to lift the strollers and the baby separately and carry them down the stairs. It is extremely challenging. 
In fact, inaccessibility is such an issue here in Seoul, that disabled activists have been protesting since the 1980s. Over the past several months, they have regularly stopped the subway during rush hour with their protests.
Lots of Walking
Most of my guests were Indonesians who were not used to walking at all. As an example, my step count easily reached 10,000 steps per day, while in Indonesia, it barely reached 1,000 normally.
We ride motorbikes almost everywhere, even to nearby mini-markets. Partly because the weather is hot and air pollution is bad, and partly because the infrastructure is not built for pedestrians. Personally, I don't like walking around in my city due to the cat-calling and motorbikes that can potentially run me over.
Anyway, visiting Korea requires people to walk long distances. So, I frequently heard complaints from tour guests. For instance, I was guiding my friend walking around COEX mall. Compared to some malls in Indonesia, COEX mall is not too big. But, we'd been walking around so much that day, she complained, "Is there any tricycle around here?" We then laughed together.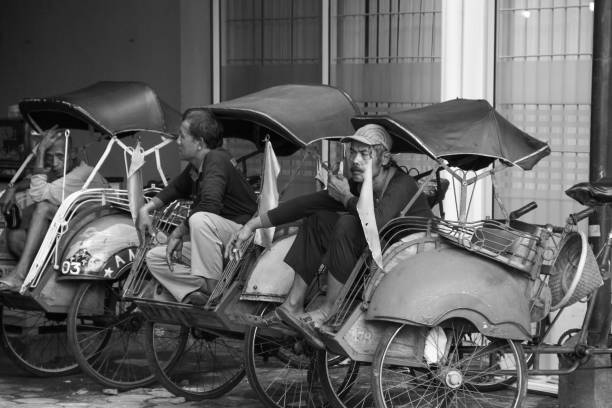 If an adult will complain so much, imagine the challenge of walking with toddlers! They usually stop randomly at some spots or run around uncontrollably. Then, they will get crankier as they grow more tired. It happened to me once when one of the kids was cranky because she was tired of walking and did not want to go anywhere else. It took a while to wait for her tantrum to subside so that we could continue with the itinerary.
Cruel Winter
Winter is fun for tourists, especially kids, because of the snow. That's why some tourists come to Korea in winter to ski or enjoy snowfall. Unfortunately, Korean winter can also be bitter and cruel, even for long-time residents. Bringing a kid to Korea in winter will bring a lot of challenges.
Some kids are pretty resistant to cold, but some seem 'allergic' to it. The kids who don't like the cold are more likely to be cranky throughout the vacation. Some parents also underestimate their kids' resistance to cold and pack lightly, including unsuitable strollers.
Indonesia is a tropical country so the strollers tend to be open, light, and breezy. However, winter strollers seem to have more padding and cover. Unprepared parents need to 'arm' their kids against the cold so that they don't ruin everyone's vacation.
Then how to rise against these challenges?
Solutions
Rent a Stroller
Packing for a trip with kids is a challenge. My sister initially wanted to attend my wedding in Korea with her two toddlers in tow. She was contemplating between renting and bringing the stroller from Indonesia. The wedding was in winter so she was worried that her strollers would not be warm enough for the kids.
She decided not to attend in the end, due to the total cost. But, she initially wanted to rent strollers instead (here or here). It is more economical to rent it per day and save some space to pack more warm clothes and baby carriers instead. Baby carriers navigate the stairs more easily. One of them can also carry the strollers easily on the stairs while carrying the babies if you opt to bring a carrier.
Exercise and Remedies
To adapt to the new walking habits in Korea, walking exercise is the easiest way. It is also good to do it while bringing the kids for an evening stroll every day. They love it, based on my experience.
However, it is still not easy to adapt quickly, and parents and kids may experience fatigue or even foot pain from walking. To relieve the pain, Daiso can come to the rescue!
Foot pads like the photo above advertise that it removes toxin from your feet. While I don't know whether the claim is true or not, my feet always feel better after I put it on overnight. It's definitely useful for parents who are carrying kids and strollers while walking the whole day! Daiso also has some massage pads to relieve tired muscles, which may be safe for kids.
Layers
Layers and heat tech are the keys to winter survival. For kids, it's especially important to keep their bodies warm as their immune systems are not as strong as adults.
Luckily, Uniqlo and SPAO are selling heat tech and various warm clothes (with the heat tech) for kids. They're light and suitable for winter. There are also hand warmers and patch warmers for their bodies.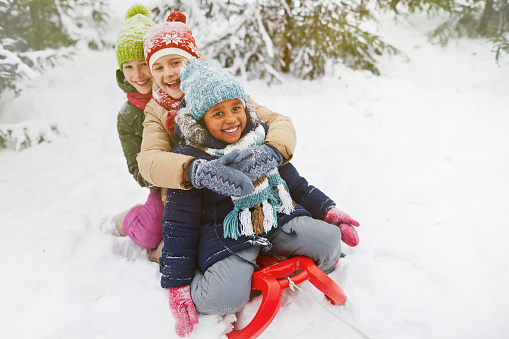 I shall warn you that you should never attach the patch right on top of your skin, or even on top of a thin heat tech. I accidentally burnt my skin when I attached them on top of my heat tech under my wedding dress and ignored the burning heat for hours. As a result, my skin was burnt, and took two weeks to heal.
Kids Cafe
Many cafes in Korea blatantly put 'NO KIDS ALLOWED' on their doors, making it seem like Korea is not friendly for kids.
Fortunately, there are also 'kids cafes' in Seoul where parents can rest while the kids play safely. It's also a good option for a winter holiday, as it provides a warm shelter for them. Kids cafe is simply an indoor playground with a small space for adults.
Some kid's cafes have themes, like ice cream cafes or Tayo cafes. Some are just indoor playgrounds. have an hourly fee, or only require you to pay for beverages and food. Kids' entrance fees are cheaper than adults, though. 
These are some recommendations from a Korean mom. The cafes here look so cozy for adults, and fun for kids!
So, do not be afraid to bring your kids to explore Korea despite the challenges!