The government has released its list of the nation's top 100 tourist attractions for foreign visitors.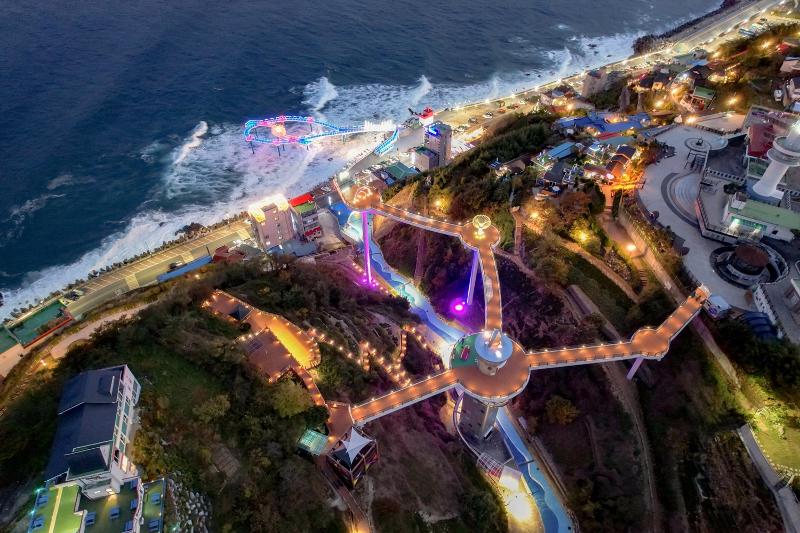 The Ministry of Culture, Sports and Tourism and Korea Tourism Organization (KTO) on Dec. 13 announced the sixth edition of the biennial list for 2023-24.
The latest list comprises cultural venues such as 61 historical and architectural sites and 39 natural spots such as forests and swamps evenly distributed throughout the country: 24 in the Seoul metropolitan area; 10 in Gangwon-do Province, 13 in the two Chungcheong-do provinces; 17 in the two Jeolla-do provinces; 28 in the two Gyeongsang-do provinces; and six on Jeju Island.
The 33 newcomers to the list include regional natural attractions such as Seoul Forest, a resting spot in the capital; Yeojwacheon Stream in Changwon, Gyeongsangnam-do Province, which is famous in spring for its cherry blossoms; Chuncheon Samaksan Mountain Lake Cable Car in Chuncheon, Gangwon-do; an archaeological site in the village of Wanggung-ri in Iksan, Jeollabuk-do Province; and the digital evening theme park Dprirang with its beautiful nightscape in Tongyeong, Gyeongsangnam-do.
Fourteen venues made the list for the sixth consecutive time including the five Seoul palaces of Gyeongbokgung, Changdeokgung, Changgyeonggung, Deoksugung and Gyeonghuigung, Jeju Olle Trail, Jeonju Hanok Village, and Seokguram Grotto and Bulguksa Temple in Gyeongju, Gyeongsangbuk-do Province.
Designating 2023 and 2024 "Visit Korea Year," the government seeks to attract 30 million foreign tourists and generate USD 30 billion in tourism revenue by 2027.
At the seventh national strategy meeting on tourism held on Dec. 12 in the afternoon and chaired by Prime Minister Han Deok-soo at the tourism promotion center HiKR Ground in Seoul's Jung-gu District, the government announced these measures in deliberating and finalizing its sixth basic plan to promote domestic tourism (2023-27).
For the 2023-24 period, the public sector will conduct joint marketing with the private sector to offer discounts on flights, accommodations, shopping, and dining. Large-scale events that fuse Korean culture and tourism will be held such as "K-tourism Roadshow" and Hallyu (Korean Wave) concerts in 50 cities worldwide.
Another project is a historical and cultural tourism cluster using the former presidential compound of Cheong Wa Dae. With the latter at the center, the cluster will connect Gyeongbokgung Palace, Gwanghwamun area, Bukchon Hanok Village and Seochon Village.
Minister of Culture, Sports and Tourism Park Bo Gyoon said, "By using Korean culture as a tool to promote the irreplaceable appeal of Korean tourism, 2023 will be the first year of our rise as a global tourism power."

---
Source: Korea.net