Domestic taekwondo practitioners have set a Guinness World Record for the largest number of people performing poomsae (forms) simultaneously in a group.
Kukkiwon, headquarters of the martial art's global governing body World Taekwondo, Korea Taekwondo Association and Taekwondo Promotion Foundation on March 25 jointly hosted the 2023 Kukki Taekwondo Hanmaeum Grand Festival at Gwanghwamun Square in Seoul's Jongno-gu District. A combined 12,263 people there simultaneously performed the basic form Taegeuk Il Jang.
Kukkiwon said approximately 20,000 people participated in the event, with 12,263 of the 12,533 who attempted the form succeeding to set a Guinness mark.
The previous record was set on April 21, 2018, when 8,212 people performed the same form on the grass field in front of the National Assembly at the event "Taekwondo's Cries of Peace" (unofficial translation).
The latest event was held to mark the fifth anniversary of taekwondo's designation as the national sport on March 30, 2018, under a partial amendment to the Act on the Promotion of Taekwondo and Creation of Taekwondo Park approved by the National Assembly.
"This day's event can make people feel proud of the Republic of Korea and the great taekwondo," Kukkiwon President Lee Dong-sup said. "It was challenging to prepare for an event of this massive scale and consider and prepare for safety, but we hope that this is an unforgettable time for everyone to come together and unite with the people in watching a breathtaking group demonstration."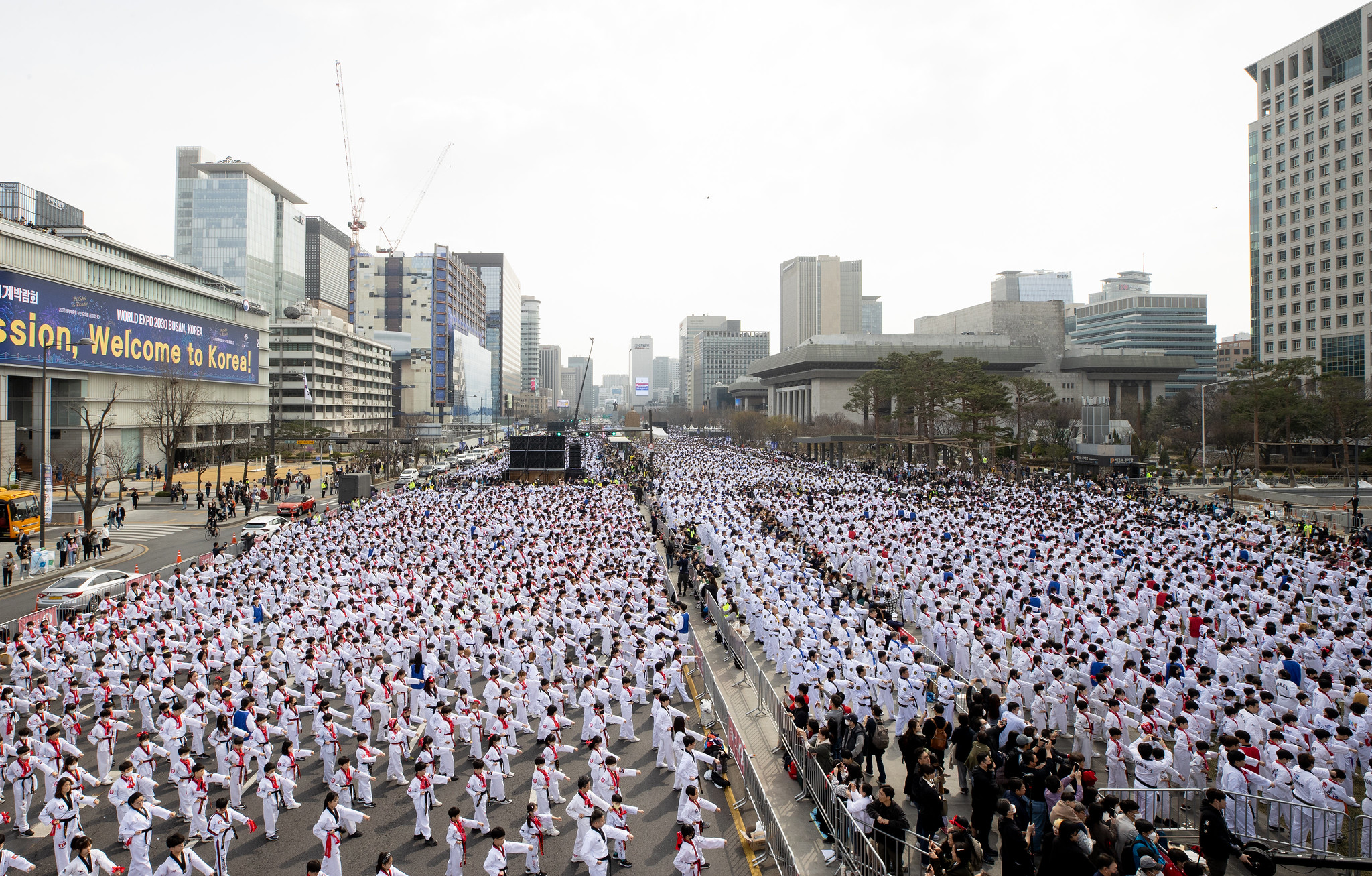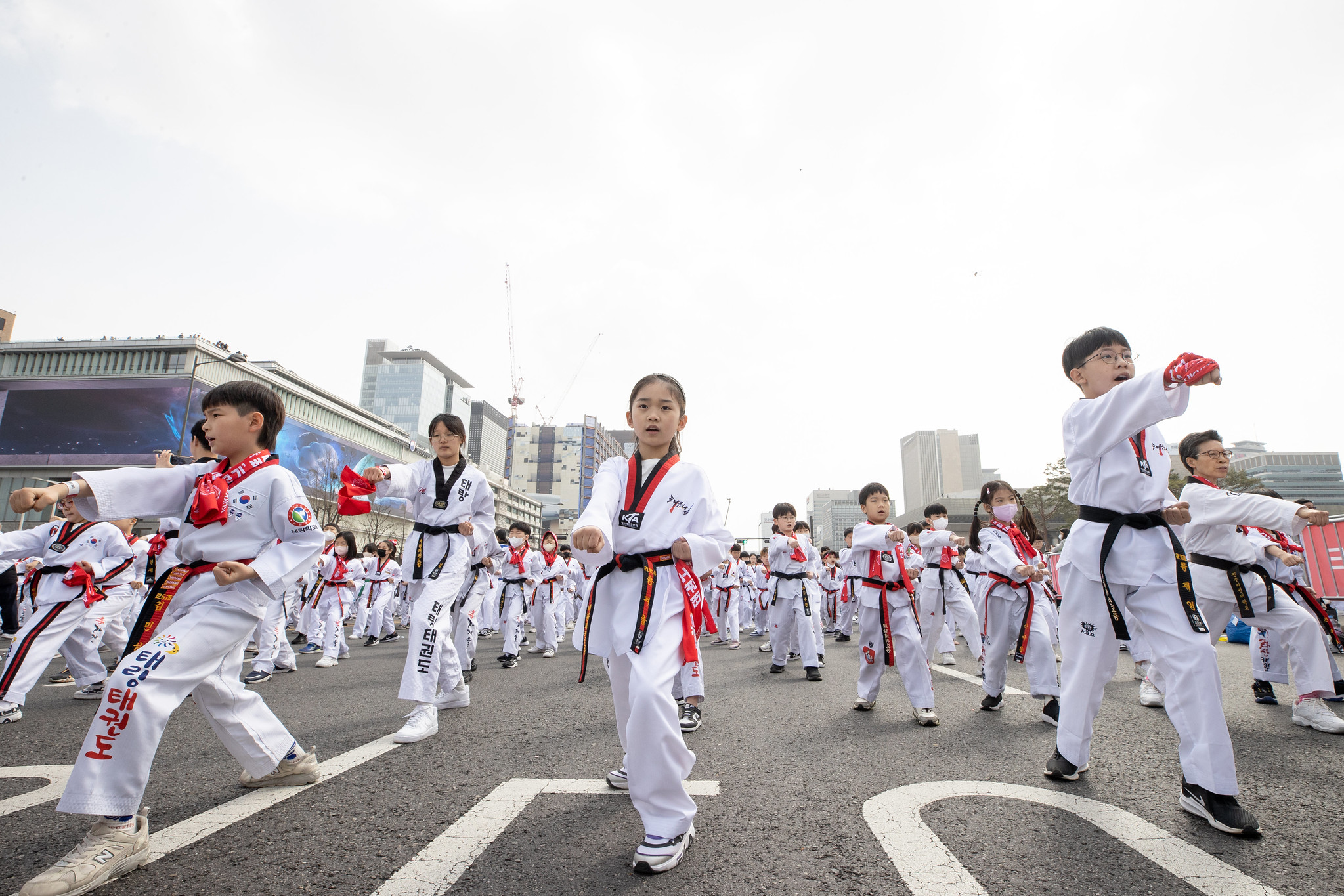 CONTACTS: shong9412@korea.kr
View original content to download multimedia: https://www.korea.net/NewsFocus/Sports/view?articleId=230488&pageIndex=1