If you are a foreigner in Daejeon, then you must have heard about Solbridge international students. But have you ever tried to get inside the building? There is a cool basement facility called Sol Sporex and it is a combination of a gym, swimming pool, and sauna. Besides it being relatively cheap already, it is half-priced if you are a Solbridge student!
Gym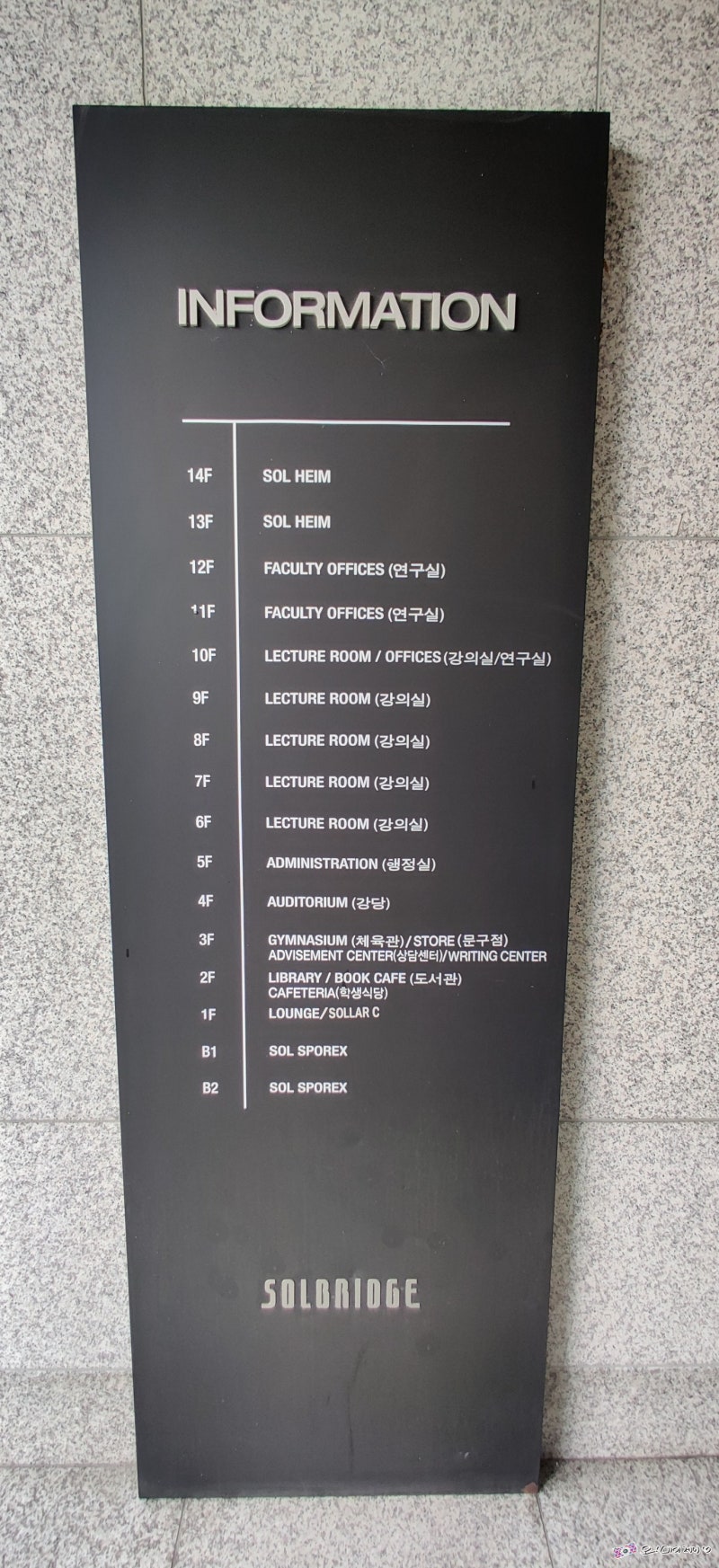 The gym has adequate facilities and a personal trainer is available depending on your preferences. The price starts at 65,000 Won per month. It is quite pricy for a monthly gym membership here. The gym is always crowded with ajumas and ajushis. Mostly only Korean people come here since English services are not available yet.
Sol Sporex Swimming pool
There is a limitation to the swimming pool since if you are a free swimmer (not taking any swimming classes) then you will only be able to swim at certain times( look at the picture below):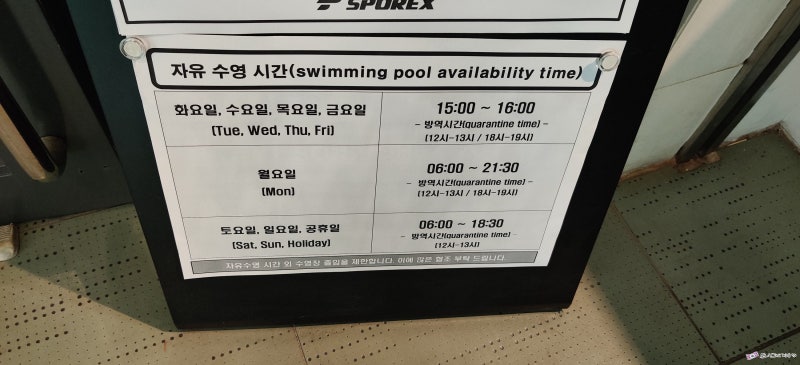 The price for one go is 8, 000 Won. Luckily, it is not time-limited. Therefore, you can come here to swim from the morning till the afternoon if you like. For Solbridge students, you can have a 50% discount, which means you only need to pay 4,000 Won per 1 time in the swimming pool. For kids, you only need to pay 5,000 Won.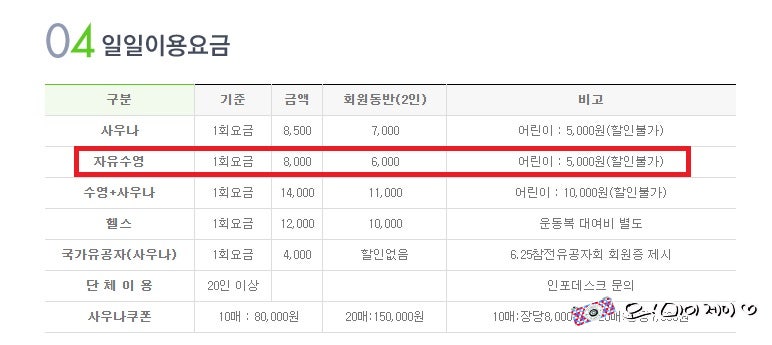 For anyone who is interested in taking a swimming class, there is an option for you to choose a monthly payment and the option to take classes 4 times per week and 1 time per day.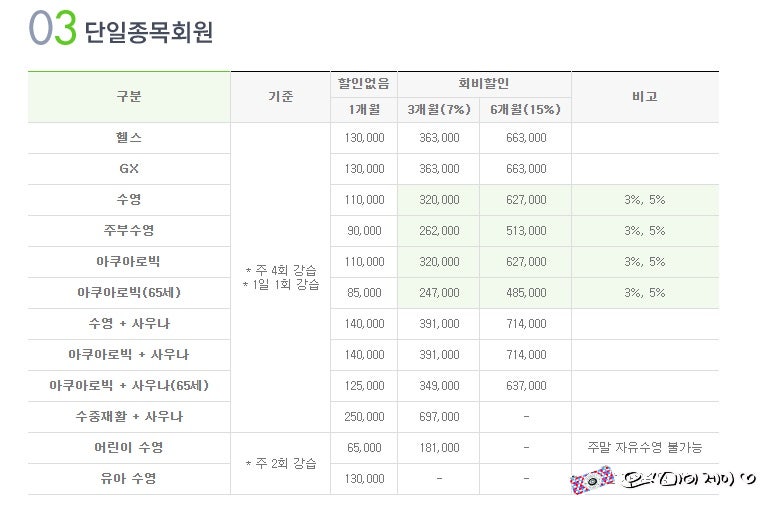 The swimming pool is not particularly big. But, it is clean and the smell is not too strong as well. There is one big pool with a depth of 100 meters and 2 side baby pools with a depth of 50 meters. This is a recommendation for you: prepare goggles and a swim cap. When we first got there, the people were looking at us weirdly because we simply just came with a swimming suit and nothing else. Then we got reminded by the coach that we need to have at least a swim cap. You can borrow a swim cap at the counter on the B1 floor for 1,000 Won.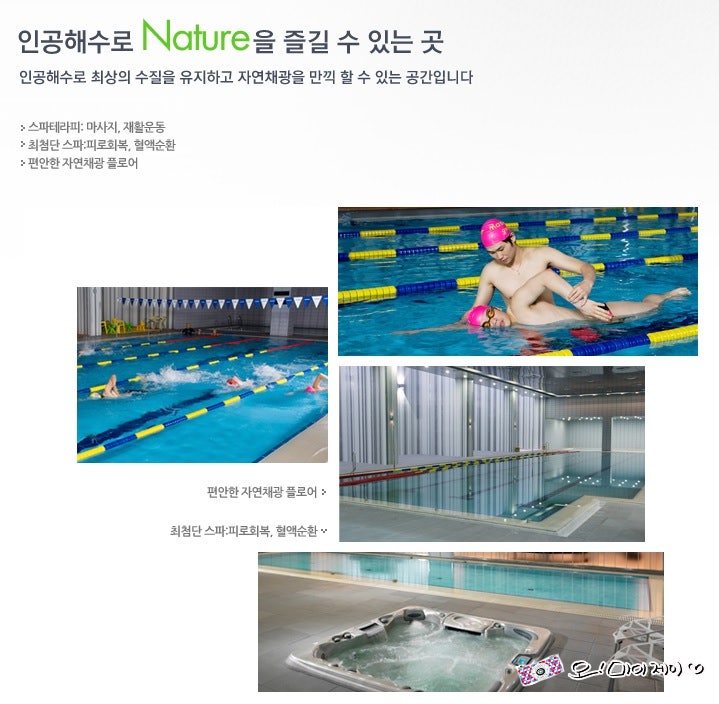 Sol Sporex Sauna
The sauna here is super nice with a cold bath, hot bath, shower area, and a hot sauna room with a herb smell. Basically, you need to take a quick shower before you get into the hot/cold baths. And then, you will proceed to the hot medical sauna room. Everyone there is naked (shower, hot/cold bath, sauna room). So, you should prepare mentally before you come in. The price is the same as the swimming pool. It is 8,000 Won and you can go anytime that they open (normally 6 am till 9 pm) and stay as long as you like.
What I Like About Sol Sporex
You can go to both the swimming pool and sauna at the same time for 14,000 Won. This is a good therapeutic activity that I love whenever I have time. They provide good showering systems and skin care (hair dryer, brushes, cotton swab,…). Also, the lockers are very convenient (shoes and clothes separately).
If I had to say one thing that I don't like, I will say it is the fact you have to be naked among other naked people. It is a weird experience for me as I have never ever seen so many naked people at once before. But it is also very cool as a part of the sauna culture in Korea.
Sol Sporex (에프스포렉스 수영장)

Korean Address:  대전 동구 우암로 128
Address:  128 Uam-ro, Samseong-dong, Dong-gu, Daejeon
Weekday Hours: 05:30 AM - 10:00 PM
Closed: Public Holidays
Looking for more activities to do in Daejeon? Click Here for things to do in Daejeon!