The Office of the President on Feb. 2 announced the top 10 achievements of President Yoon Suk Yeol during his first nine months in office.
The 10 accomplishments reflect the president's governing philosophy to restore the country to a global economic power and return it to the people under the constitutional spirit of liberal democracy, the office said, as well as his intent to keep his promise to the nation under any circumstances.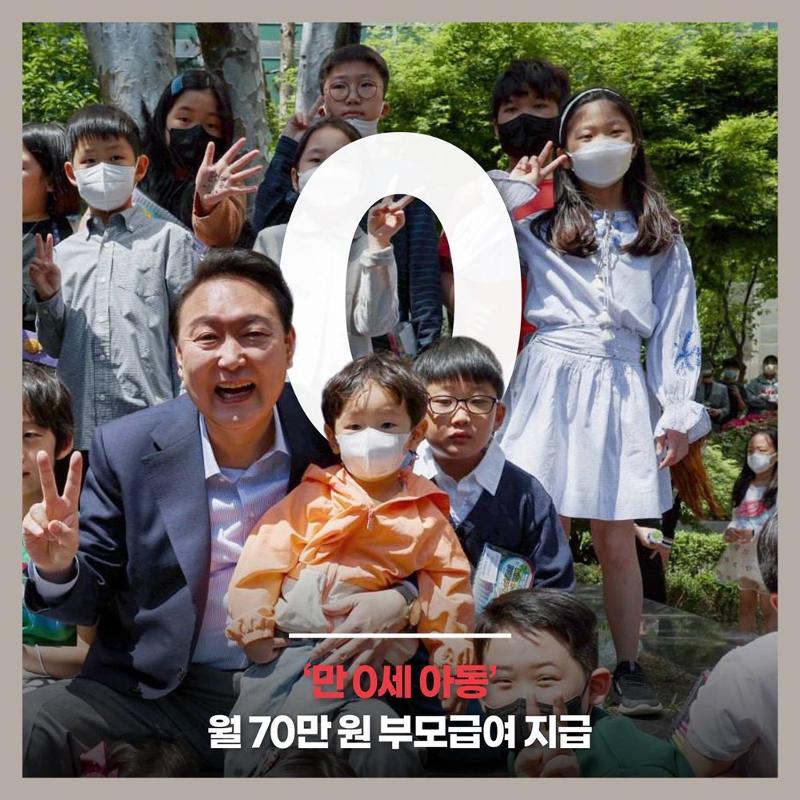 Among his major policy actions for child care and youth, the presidential office chose as the most outstanding "monthly parental subsidy of KRW 700,000 for a family with an infant up to 11 months old"; "Youth Leap Savings Account (unofficial translation) to save KRW 50 million over five years"; and "supply of 340,000 public housing units for youth."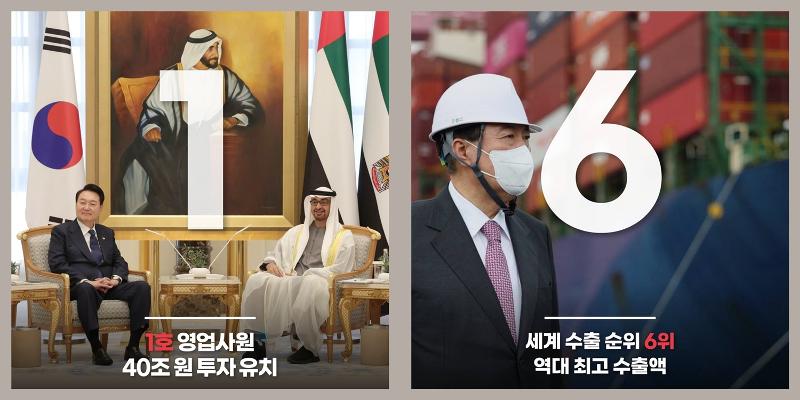 Turning to the economy, the list featured "attraction of KRW 40 trillion in investment from United Arab Emirates (UAE) sovereign wealth funds"; "alleviation of real estate restrictions in areas with triple regulations"; "rise to the world's sixth-largest exporting country through record-high exports"; and "investment mission of 101 entrepreneurs as one team."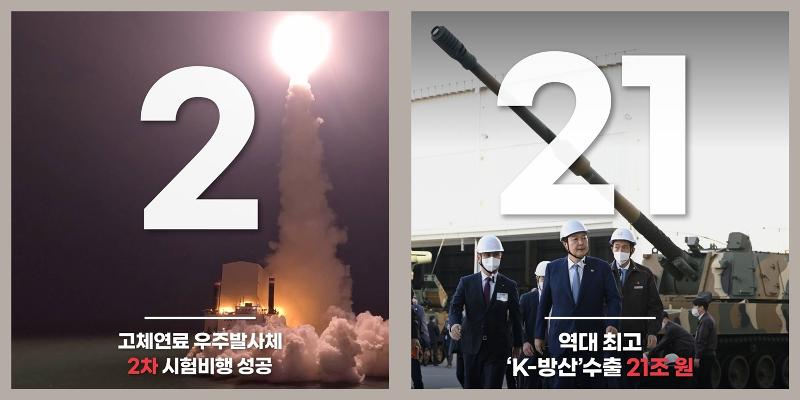 The top results in the defense sector were "successful second test flight of a solid-fuel space launch vehicle"; "normalization of joint military exercises with the U.S. for the first time in five years"; and "record-high defense order volume of KRW 21 trillion."
A video highlighting the 10 achievements will be played this month on 146 electronic billboards nationwide including in Seoul, Gyeonggi-do Province, Busan and Daegu, and is also available on the official website and social media channels of the presidential office.
In a news release, the office said, "We want to strengthen communication and increase contact points with the people."
A news slide series titled "Performance in Year One of the Yoon Suk Yeol Administration in Numbers" (unofficial translation) was also released on Jan. 1.