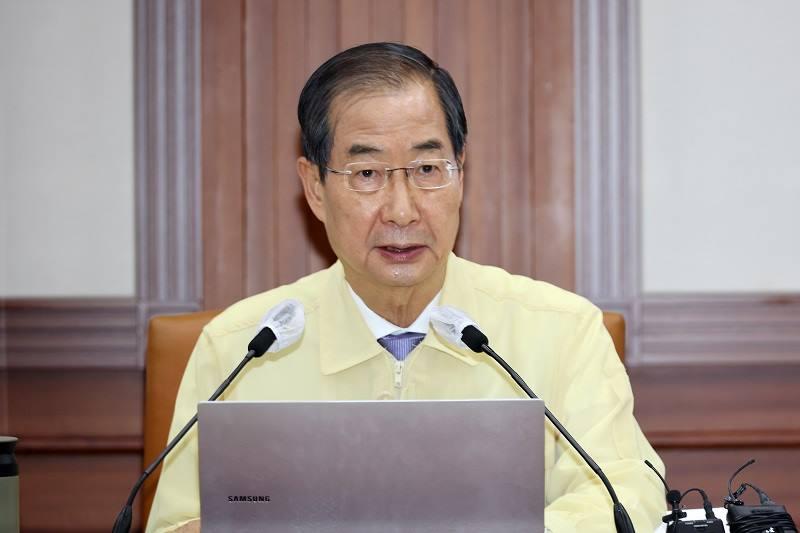 Quarantine for unvaccinated international arrivals and flight regulations at Incheon International Airport from June 8 will be completely lifted.
Prime Minister Han Duck-soo on June 3 told a meeting of the Central Disaster and Safety Countermeasures Headquarters at Government Complex-Seoul, "A seven-day quarantine was mandatory for unvaccinated international arrivals. From June 8, however, this rule will be lifted regardless of vaccination status."
On the background of this decision, he added, "The number of positive cases are continuing to decline this week and the utilization rate of hospital beds is within the 10% range, so the situation is that there is plenty of room."
Despite the lifting, passengers coming from abroad must still take a PCR or rapid antigen test before departure and a PCR test within three days of entry into the country.
Flight regulations such as limits on the number of flights and flying times will also return to normal at Incheon International Airport.
"Due to limits on the number of flights and flying times, the Incheon airport has been unable to flexibly respond to air demand," the prime minister said. "All aviation regulations at the Incheon airport will be lifted from June 8 and we will ensure that flights are operated in a timely manner according to flight demand."
In a related development, the Ministry of Land, Transport and Maritime Affairs announced the lifting of limitations on hourly flight arrivals (slots) and no-flight times (curfews) for the first time since April 2020.
The Incheon airport's hourly flight arrivals were limited to 20 after the COVID-19 pandemic broke out, but will go back to its pre-pandemic level of 40 on June 8. Arrival curfews from 8 p.m. to 5 a.m. the next day will also be lifted and the airport will run for 24 hours.
The ministry this month will raise the number of international flights by 230 per week, up 130 from its previous plan, and supply flights according to demand from June 8.
---
Source: Korea.net