Speaking of Incheon, people usually think of only China Town and, maybe, Songwol Fairy Tale Village, seldom people know about this hidden Instagram-worthy and eye-widening spot located just within a stone's throw from China Town. It's not a famous spot but the modernist, gothic buildings might surprise you!
Housed within a former concession-era Japanese bank, this museum examines the historic diversity of the Open Port's architecture

lonely planet
Icheon Open Port Modern Architecture Museum
The museum was originally built by Japan as the Incheon Branch of Japanese 18th Bank to dominate Korean financial world. However, it has now been modified to become a small exhibition hall which displays the history of Incheon's opening. It shows the early modern buildings, the scenery of each settlement area and the modern buildings that were lost. The unique building has an exotic look with a hipped roof made of Japanese-style tiles on a wooden truss.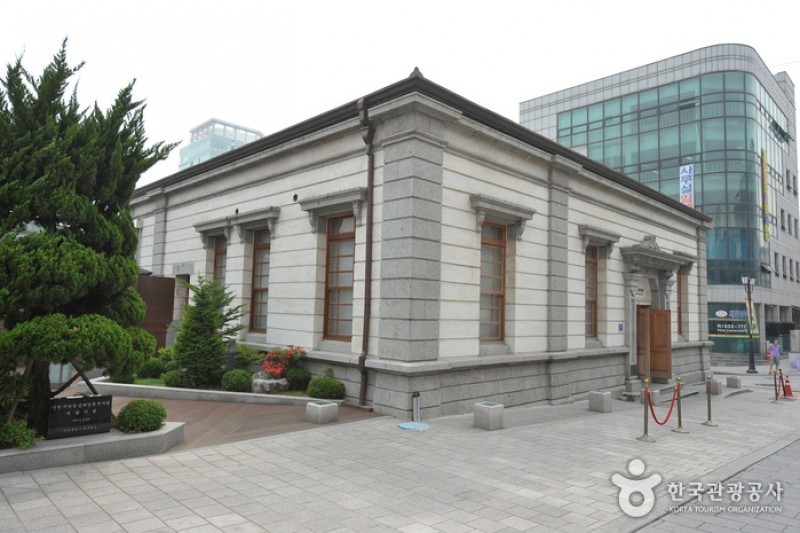 The admission fee is more than inexpensive. It costs only 500 won per adult for entrance. The valuable information you could get inside is definitely worth it, especially if you are interested in modern history or architecture.
The Open Port Town
Actually not only the museum is worth a visit, the entire town itself is an interesting location. It features a lot of unique and ancient architectures. All building and stores including the restaurants, cafes even the churches inside the town has blended into the theme.
Incheon Art Platform
Incheon Art Platform features the well-preserved buildings from the 1930s and 1940s, with 13 buildings including over 120-year-old warehouses. Now, it has been remodeled into the artistic complex for more cultural uses, giving rise to a Center for Living and Culture. The place consists of creative studios, exhibition halls, workshops and performance halls.
In fact, Incheon Art Platform has been the filming location of many popular TV dramas, for example, The Guardian, Beauty Inside, and It's Okay to Not Be Okay.
Even just by walking between these old but magnificent red-brick buildings make you feel artistic!
My thoughts
Have you ever been to these places in Incheon? They are absolutely fascinating if you love to see unique architectures. Why don't kill two birds with one stone by visiting Jung-gu in Incheon? You could experience Chinese culture in China Town, feeling Japanese vibes in Open Port, and get artistic in Incheon Art Platform!
To know more about Incheon Art platform, visit their Instagram page!