It is fascinating how there's always something to do in Seoul! Today I will be sharing with you my experience taking a pottery class in Seoul.
How to register for a pottery class
There are many places that offer pottery classes in Seoul. I took mine in this studio called « « and you can directly make a reservation through Naver.
One day pottery class
Pottery Workshop One Day / Pottery Making (Reservation Available)
Simply enter your information, when you want to take the class as well as the number of people you're taking the class with.
You can choose to pay in advance or pay directly there.
Price: 32,000 KRW per person (the place i recommended is currently doing a sale so don't miss out)
Name : 그 아저씨 공방
Address: 서울시 성동구 무학봉 15길 27 지하 1층
Pottery class process
As we arrived our instructor gave us Aprons to wear and showed us different models exhibited and that we can reproduce. There was a variety of options from vases, dishes, cups…etc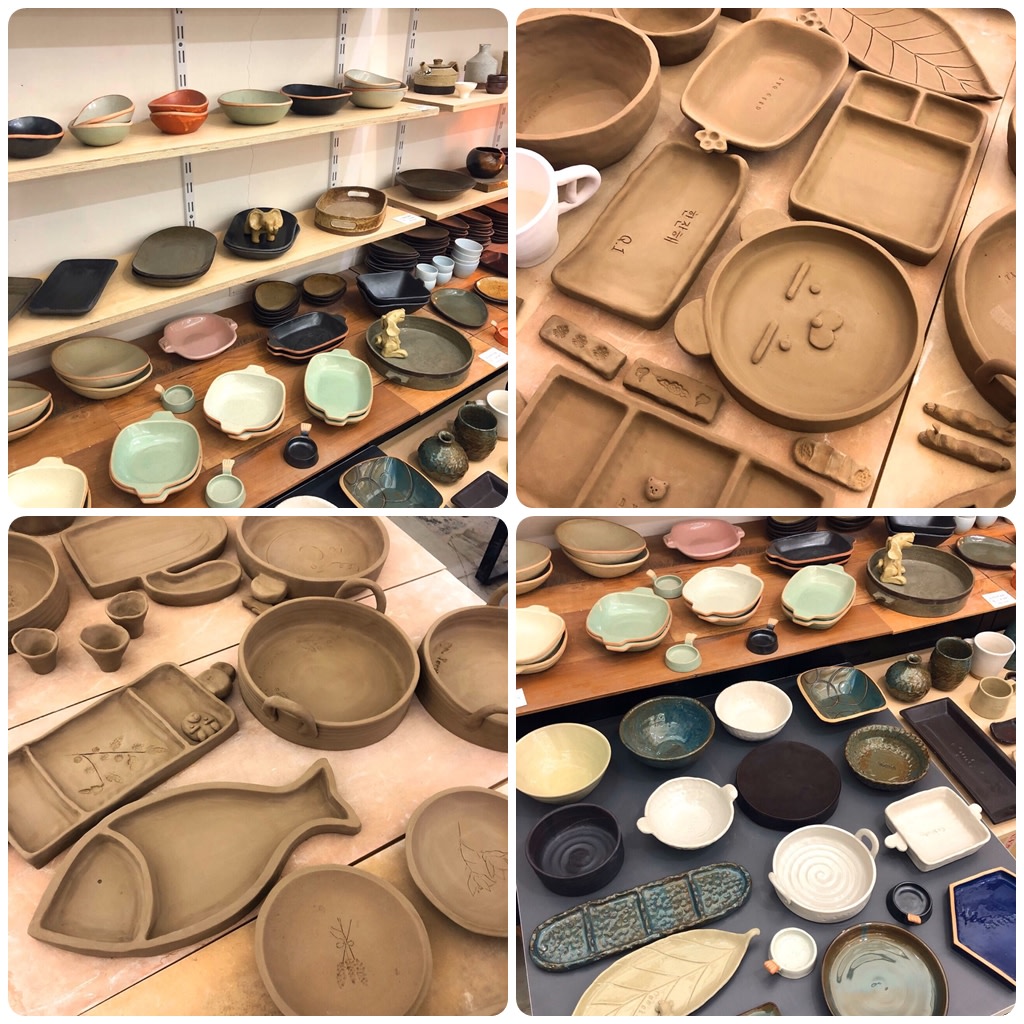 I opted to make matching cups with my friends~
The instructor stayed with us to show us each step. We first started by the outline and base of the cup. She hopped in to save the day or else I wouldn't have been able to make a perfect circle like hers lol.
After that she showed us how to build the cup's height to the one we wanted.
It seems easy and requires patience especially if you're a detail oriented person.
You can ask for help anytime and the instructor will save your artwork.
Now time to personalize it! We were given a bunch of decoration tools like alphabet letters to make words, shapes and stamps. I decided to add a little surprise by inserting a half moon inside of the cup. Isn't it cute to discover it at the end of your drink in the bottom of the cup? (At least I hope so lol)
After that, she helped us by making the handles for the cups.
Next, we chose the color that we want the cup to be, put down our contact info and we're informed that we can pick them up after a month. They will dry it for more than a week and baking twice over the fire, you will receive your one and only precious pottery after a month.
If you wish to receive it by courier, a separate courier fee of 5,000 won will be charged, and there is a risk of damage. Thus, i highly recommend picking it up directly.
My review
I love to take part in such experiences . It is fun and highly recommend to do it with friends. It is also the occasion to show some creativity and create both and intangible and tangible souvenir through this experience. Can't wait to receive my cup I will keep you updated.
Class time information
Each class will be held at the available times below. Can attend after reservation
Mon, Wed, Fri, Saturday Class available time: 10:30 (discount in progress) / 2:00 p.m. / 4:30 p.m.
Classes available on Sunday: No classes in the morning / 2:00 pm / 4:30 pm
You can take an Evening class only on Wed, Friday only: 7:00 p.m.
How to get there
Subway: 1 minute walk from Exit 4 of Sangwangsimni Station on Line 2