The economy last year added 816,000 jobs, the most in 22 years since 882,000 in 2000.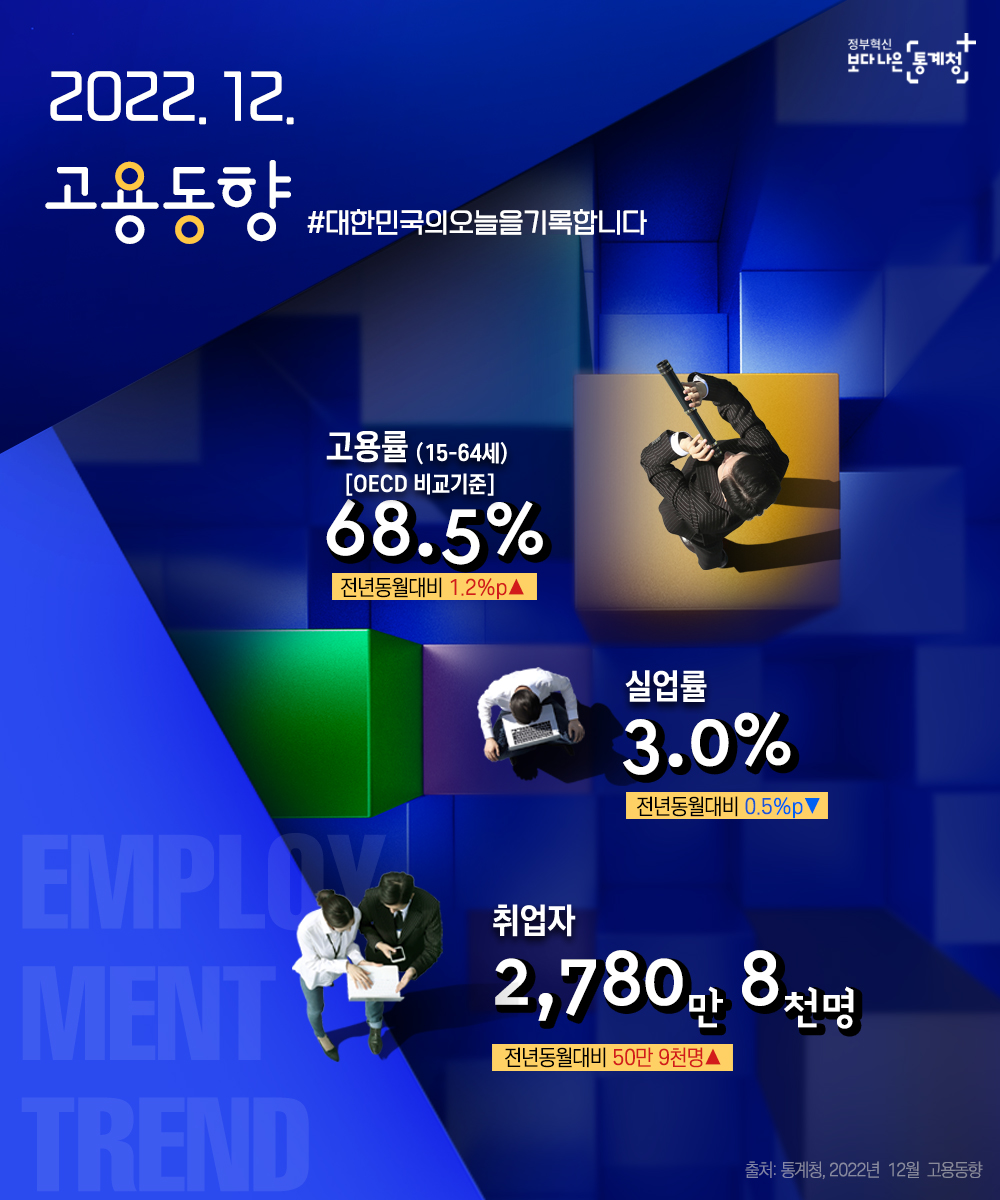 Statistics Korea on Jan. 11 said in a report on employment trends in 2022 and last month that the number of employed last year was 28,089,000, up 816,000 or 3% from 2021.
By sector, health and social welfare services added 180,000 jobs in seeing employment growth of 7.1%, manufacturing 135,000 (3.1%), and accommodations and restaurants 84,000 (4%).
But other industries saw reductions in hiring like retail and wholesale (1.2%), finance and insurance (3.3%), and associations, organizations, repair and individual services (1.4%).
The average annual number of employed fell by 218,000 in 2020, when the COVID-19 pandemic broke out, but rose by 369,000 a year later.
The employment rate for people ages 15 or over was 62.1%, slightly up from 60.5% in 2021 and the highest since the statistic was first compiled in 1963.
The employment rate for those ages 15-64, a standard used for comparison by the Organisation for Economic Co-operation and Development, was 68.5%, two percentage points higher than the year before.
The number of jobless last year fell 205,000 to 833,000 and the unemployment rate for all ages dropped eight-tenths of a percentage point to 2.9%.
Source:Korea.net