Sometimes moving to a country takes you to unexpected places. I came to Korea, but ended up on my own personal journey to get to know myself better. It was hard, but now I feel more at peace with myself than ever before.
The Start of My Personal Journey: Anxiety of Arrival
I always wanted to move from my country. For almost all my life, my goal was to go to college in England and then settle down there. Even after getting to know more about Korea and its culture, that was still what was on my mind. But, after some time, my mind changed. Suddenly I realized that my heart was starting to lean towards the Asian country.
However, when the opportunity knocked on my door, I almost ignored it. I thought I wouldn't be able to come here and stay here for a number of reasons. First, I didn't have money, and two, I still was still in treatment for mental health issues. 
I'm not going to lie, being in the process of coming to Korea was extremely exhausting and triggered a lot of anxiety attacks. Doubting myself amid changing my reality was what got me the most. I was only able to come here because I had an incredible support network. 
I arrived in winter, during the peak of the pandemic. We had to do quarantine and a lot of establishments were not open. For me to be able to start my life here, I had to work ten times harder than people who came to Korea during normal times did. Transportation, buying clothes and food – everything was complicated. It was tiring but getting through it made it possible for me to start living one of my biggest dreams.
Struggling Through Everyday Life
The search for information didn't end and I am still struggling to live a normal life here. Even after settling down in my place, I have to be intuitive and read a lot to continue to find what I need to meet basic needs. It might be too draining for some, but if living in Korea is what you really want, it just came naturally after a while. In fact, I even enjoy the research and discovery process now.
Establishing a support system, being good at finding information, and being bold are musts for all foreigners in Korea. You simply cannot survive here without that foundation.
The Decision to Stay on My Personal Journey
I had to stop my treatment without being discharged to come here. I knew it would happen and I knew I would have to deal with it, as hard as it would be. However, I didn't know it would be this hard. I was already extremely overwhelmed by the process before coming and then everything was even harder with quarantine.
Once I was released, the new responsibilities that came with my new life unlocked worry and anxiety that only added to my pre-existing psychiatric conditions. The first three months were as hard as a rock. Even though I had great people by my side back in my home country and here as well, I wasn't doing well. So, I had to make a decision.
I had to choose to stay or to leave. I would either stay and fight myself until I became the strongest version of myself, or I would have to go back. And then I decided going back wasn't an option.
Becoming My Own Wonder Woman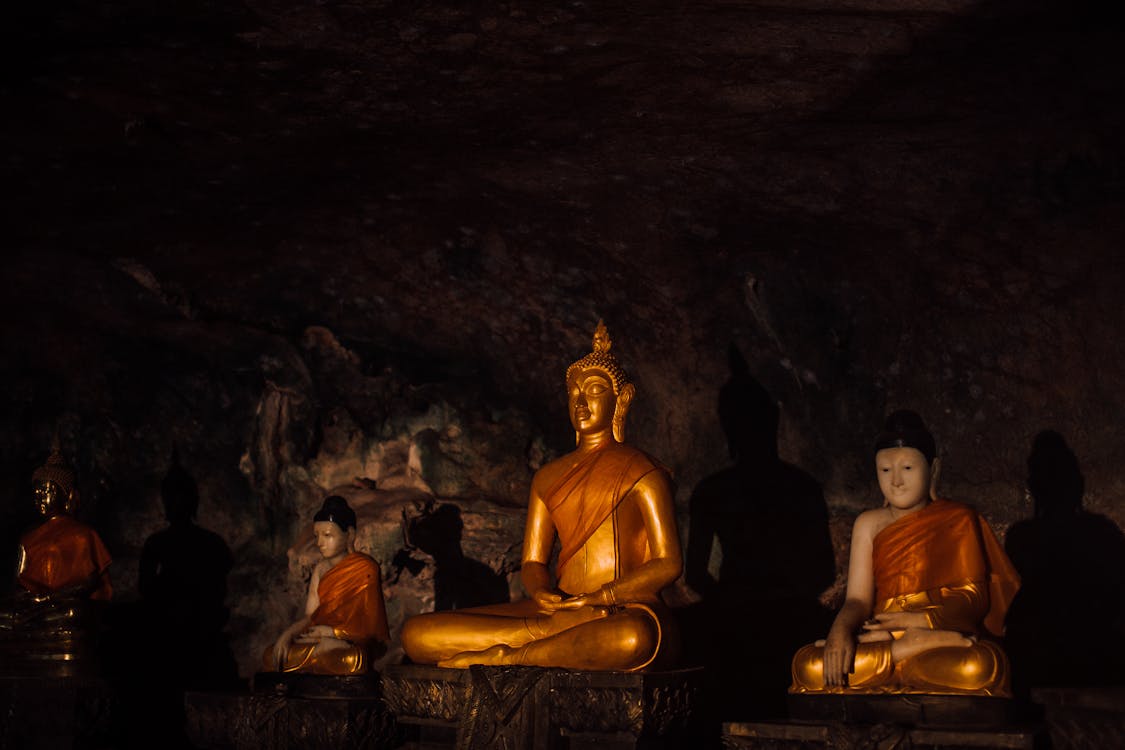 To become my own wonder woman, I had to go through a journey of self-discovery which wouldn't be possible in the comfort of my home country. I had to learn how to prioritize and read my own thoughts and emotions in detail. And, most importantly, understand how to just accept certain things and roll with them. My daily life became an exercise to get to know myself.
Throughout my personal journey, meditation and Buddhism helped me a lot. However, it may be something different for you. Find what helps you reach peace.
Nowadays, I am mentally way better than I ever was before, in every way. I never thought I would be able to do it by myself. Overcoming my hardships by myself makes me want to keep going and do everything my heart desires!
The Conclusion
I wish I could describe part of my personal journey in detail. Not to simply take things off my chest, but to show other people who are struggling that it is possible to win a battle against yourself.
I hope that everyone knows that staying, and embarking on your own personal journey is worth it. Even if you aren't ready to face yourself now, let me finish this by saying that it doesn't matter what is going on now. As long as you have the right people around you and will, you will be able to make it. It may take a little longer than what you hoped for, but it can happen. Don't stop! Believe in yourself, and go after what you want. You deserve it and you will get it!