Horror movies are one of my favorite genres. Because of this, I ended up watching a bunch of classics, and I always try to follow the new movies that are released. Recently, Korean horror movies have disappointed me a bit. It seems many have the same plot and similar endings. But, once in a while, we get a gem. With that, here are my favorite Korean horror movies!
A Tale of Two Sisters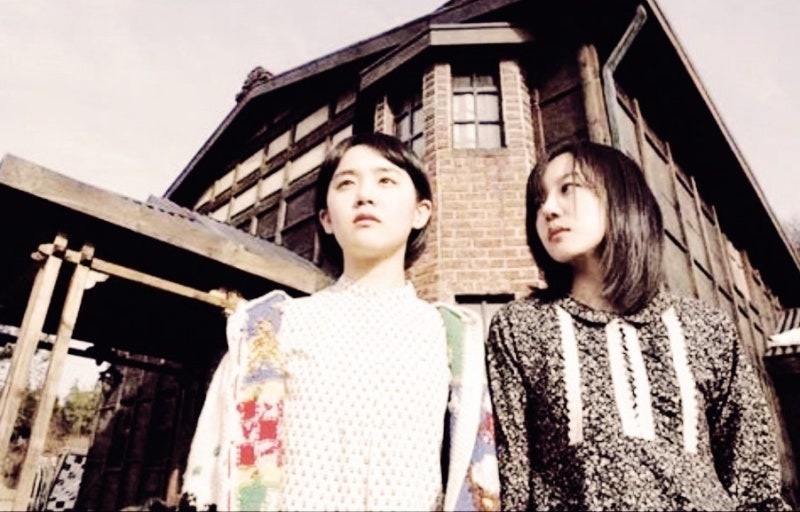 A Tale of Two Sisters is a psychological horror movie released in 2003. And, among the horror movies' subgenres, psychological thrillers are my absolute favorite. 
This movie is adapted from a folk tale from the Joseon Dynasty called the Story of Janghwa and Hongryeon. Also, it is the first Korean horror movie to reach American theaters and win awards for Best Picture. That's right, before Parasite! However, they made a separate, American version of the film.
While searching for it, I realized that I have seen the American version of the movie. And, the American version is also one of the best horror movies I have ever seen. Once I found out about the Korean version, I had to check it out even if I already knew the plot.
I love movies with plot changes, and you can expect some great story twists from this movie.I cannot stress enough how much I enjoyed this movie. Even if you are not a fan of horror, this is a classic must-watch film.
The synopsis is the following: "After being institutionalized in a mental hospital, Korean teen Su-mi (Yum Jung-ah) reunites with her beloved sister, Su-Yeon (Im Soo-Jung), and they return to live at their country home. The girls' widower father (Moon Geun-young) has remarried, and the siblings are immediately resentful of his new wife, Eun-joo (Kim Kap-soo). As Su-mi and Su-yeon try to resume their regular lives, strange events plague the house, leading to surprising revelations and a shocking conclusion."
To prove my point, on Rotten Tomatoes has an average of 84%, which is pretty high in general, but especially for a horror movie.
Note: I am purposely not talking too much about it, since it is hard not to give spoilers!
Gonjiam: Haunted Asylum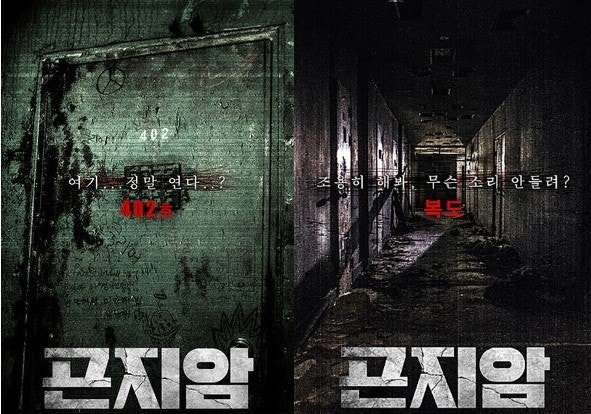 Also known as just "Gonjiam", this movie was released in 2018. Although the movie dynamic is similar to other movies like "REC", the real location back story mixed with different views and aspects of the plot made the difference for me.
Gonjiam is an actual place, located in Gwangju. It was built in 1961 and operated until 1990. Contrary to claims says, the hospital closed due to unsanitary conditions and financial struggles, and not because of crazy patients and ghosts.
I found out about this place and the movie through CNN's "Top 10 Freakiest Places Around the World". Unfortunately (or fortunately), you will not be able to visit it now, since the building was demolished right after the shooting in 2018.
Gonjiam was another Korean success. It is the third most-watched horror movie in the country, and also had screenings in America. It has a 74% audience score on Rotten Tomatoes, so definitely worth it to check it out.
Note: A friend of mine wrote about both this folk tale of the first movie mentioned and this movie's location. Check out the Story of Janghwa and Hongryeon and Gonjiam Asylum.
A quick synopsis: "The crew of a horror web series travels to an abandoned asylum for a live broadcast. It soon encounters much more than expected as it moves deeper inside the nightmarish old building."
The Call
This is the most recent release on my list. Released by Netflix in 2020, The Call takes an old idea and turns it into a series of events and plot twists.
We have seen stories before when a couple of characters connect through time. But, this time, The Call takes it further, answering the questions that we have always wondered about changes in the past.
The connection between the characters is something to pay close attention to, and the turn of events will leave you questioning and surprised.
Personally, I was pleasantly surprised with everything involving this movie, including the beautiful cinematography of it. And I know I was not the only one, since every time I search about it, other reviewers mention the same thing.
It has an audience score of 79% on Rotten Tomatoes, so another great selection of Korean horror movies.
The initial information that you need: "Connected by phone in the same home but 20 years apart, a serial killer puts another woman's past – and life – on the line to change her fate."
Train To Busan
I could not end the list without this classic zombie movie. Train to Busan was a huge success! It was the first Korean film to break the audience record of over 10 million theatergoers.
I love zombie movies, so this one hit all the spots for me, with a mix of gore, an apocalypse World, and tense situations. Although it does not have a complicated plot like the other movies on the list, this is one of the most famous. It will for sure glue you to your seat until the main characters finish their journey from Seoul to Busan.
Explaining the plot briefly: "Seok-woo and his daughter are on a train to Busan. However, the journey turns into a nightmare when they are trapped amidst a zombie outbreak in South Korea."
This one is an 89% audience score on Rotten Tomato, which also comes with the number of people that watched it.
Conclusion
When I have time, horror movies are my go-to genre. American movies most of the time take the spotlight, but since living in Korea, I tried to consume more of their content. And, it hasn't disappointed me! Let's hope that by next Halloween I have more recommendations!