Tourists from Japan, Taiwan and Macao, three areas where demand for visiting Korea is surging, from July 1 will receive multi-entry visas to Korea. Online visa issuance is also available for a tourist group of over five members.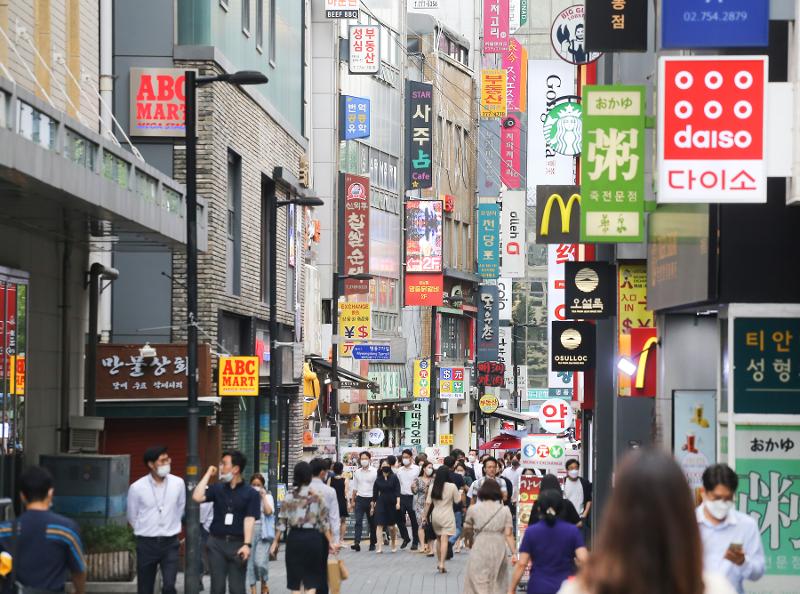 The Ministry of Justice on June 29 said it will improve the visa issuance system for countries where demand for visiting Korea is surging and for which the Transit Without Visa (TWOV) Program was temporarily suspended due to the COVID-19 pandemic.
With the improvement in the domestic quarantine situation, demand for visiting Korea since last month has rapidly risen thanks to the resumption of short-term visa issuance for foreign tourists. The ministry's decision reflects the opinions of the tourism industry that the time-consuming process of getting a visa deters tourists abroad from coming to Korea.
Japanese, Taiwanese and Macanese tourists were given a single-entry visa for a stay of up to 90 days, but the multi-entry visa allows as many trips to Korea as desired for up to a year.
The list of required documents will be simplified to the visa application form, passport and roundtrip ticket.
An online system of visa approval for group tourists was also launched. A group of over five tourists can get visas online without needing to visit a Korean diplomatic office if a travel agency approved by the Korean government is used.
The new measure will remain in effect until the TWOV Program is resumed. Things can also change depending on the domestic quarantine situation.
The ministry said, "This measure is expected to greatly help stimulate domestic demand and create jobs by revitalizing the tourism industry and alleviating the inconvenience of foreign visitors to Korea, whose number is surging."
---
Source: Korea.net