The nation's first lunar orbiter Danuri has transmitted photos of the moon's surface taken during its month-long trial operation that began on Jan. 2 during its mission orbit.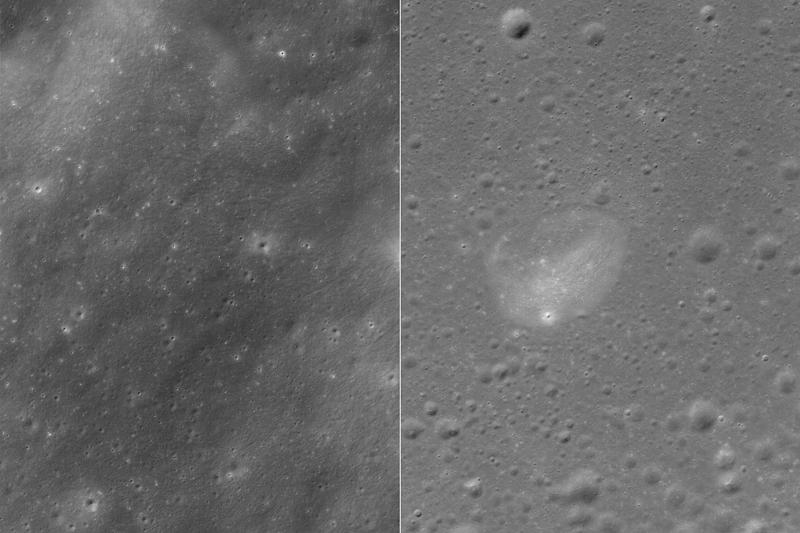 The Ministry of Science and ICT and Korea Aerospace Research Institute (KARI) on Feb. 13 released photos taken 100 km above the moon by a high-resolution black-and-white camera installed on the lunar orbiter. "Korea filming images of the lunar surface for the first time from above the moon is very meaningful," they said.
Starting with its Jan. 5 filming of Vallis Rheita, a region formed by multiple craters (large depression-shaped terrain), Danuri took photos of Sea of Rains (Mare Imbrium) on Jan. 10 and Ocean of Storms (Oceanus Procellarum) on Jan. 13. Lunar seas, or dark areas of the moon, refer to vast plains created when craters are covered by the moon's magma.

Sea of Rains is an area explored by Lunokhod 1, the world's first lunar rover to land on the moon and launched by the former Soviet Union. Oceans of Storms, the largest lunar sea and 18 times the size of the Korean Peninsula, was the landing spot of the Soviet craft Luna 9, the world's first lunar lander to land on the celestial body.
The newly released photos also include images showing changes in Earth's phases, or the planet's shape as observed from the moon, filmed by the lunar orbiter daily for just under a month from Jan. 6 to Feb. 4.

KARI said, "Danuri confirmed the normal operation of its main body and payloads through its month-long test operation and set out on its regular mission from Feb. 4," adding, "By year's end, the lunar orbiter's six payloads will conduct scientific and technological missions such as lunar scientific research (observation of video recordings of polarized light on the moon's surface, magnetic field and radiation) and confirmation of space internet technology."