Who doesn't want to relish with his family beyond a routine full of hectic days? Absolutely everyone desires a vacation to the heavenly areas of the world. And if that sublime area in Seoul then, it is everyone's first choice no matter how many further options are available. Living in Seoul for a few days of vacation can repose your mind resultantly, you will feel vibrant for new work.
Seoul is the Capital of South Korea and also one of the best options to look for your vacations with your loved ones. Seoul provides once-in-a-life-time experiences that no one can forget throughout his life.
One of the most salient points that pop in your mind while planning for your vacation is "Where To Stay?" If you are also traveling to Seoul for the first time, then it is difficult to decide the living place. This is the guide you want to have before going on vacation to the breath-taking city of Seoul.
Don't worry at all because we are here to guide you with our best. Here we have mentioned some of the best places to choose for staying during your tours. Let's discuss a few of them.
Premier Options For Living In Seoul
If you are an enthusiast of shopping then Myeongdong is the best choice
If you are looking for an artsy neighborhood, then go for Hongdae
In case of a lover of novelty, you should stay at Itaewon
Want to stay in a party hub? Go for Gangnam
Stay in Jamsil if you want a peaceful and calm place to live
Choose Insadong to check out their cultural values
Jongno Gu is a place full of the culture of those people
Looking for pocket-friendly areas to spend vacations? Go for Mapo Gu and Yongsan Gu[/su_note]
Myeongdong-Shopping Hub
Myeongdong is famous among tourists and travelers for its restaurants and the shopping malls. You can find a big chain of international restaurants and shopping malls. So if you are a fanatic about shopping then this is the best option.
Not just shopping malls, but this place is also famous for its street food. You will find every kind of delicious food in the street food area of Myeongdong. So this can also become a reason for choosing this place.
The best thing about this place is, everything is budget-friendly here. The accommodation places are available at rational rates. You can have cheaper as well as luxurious hotels here. Here we have mentioned some of the best hotels in this place.
Lotte Hotel Seoul
The Westin Chosun Hotel Seoul
The Plaza Seoul
Lotte Hotel Seoul is one of the affordable and furnished hotels for the travelers of Seoul. Its rooms are all with beautiful views of the city. The most interesting thing about this hotel is, the travelers can use the fitness center present there.
This amazing and luxurious hotel is just at a distance of a few meters from Myeongdong with a walk of almost five to six minutes. It offers luxurious and furnished rooms, an indoor pool, and a free parking area for its customers.
This luxury hotel provides free WiFi to its customers. An indoor pool is also present to fully facilitate the travelers.
So you must keep all these hotels of Myeongdong in consideration while selecting a suitable place for living in Seoul.
Gangnam- Party Hub: living in Seoul made easy
Saying Gangnam as a complete city is not wrong. This is full of cafes, boutiques, international skincare stores, and many hotel bars. Some of the best hotels for living in Seoul are listed below. Have a look and decide on one for your tour.
Le Meridien Seoul
Novotel Ambassador Seoul Gangnam
Hotel Peyto Samseong
Le Meridien Seoul has made living in Seoul so enjoyable. This hotel is in the commercial area and provides an eye-catching view of the city. Moreover, you can also use the gym and free parking at this living point.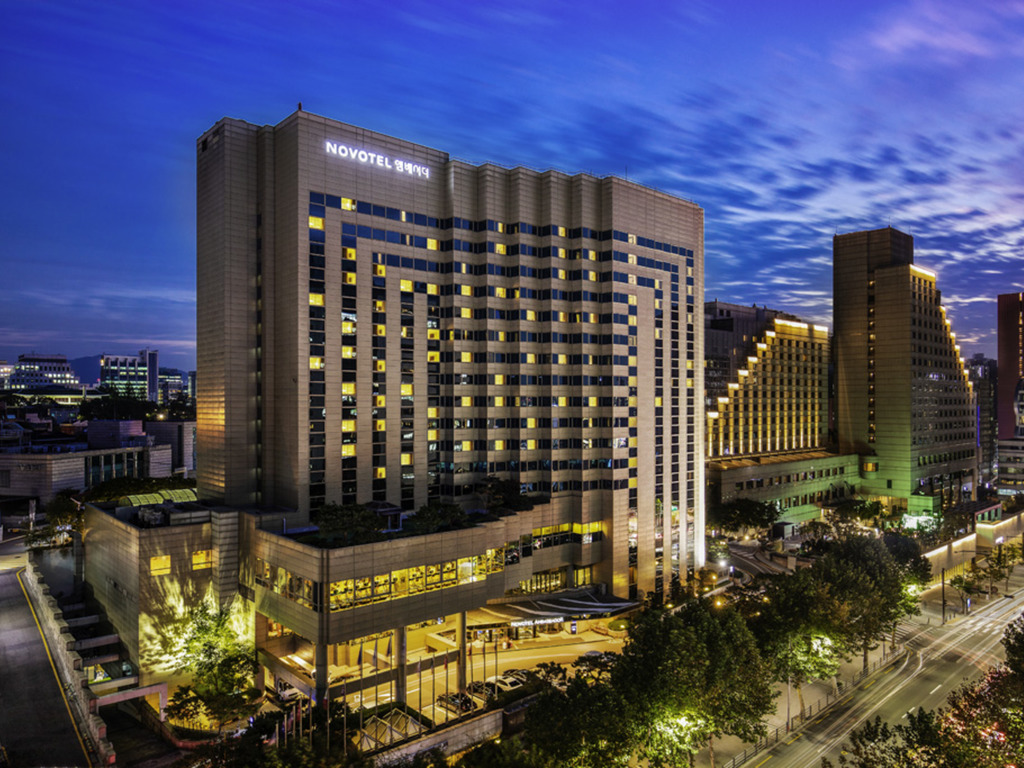 Providing furnished and air-conditioned rooms, golf practice facilities, and heated pools are the specifications of this hotel.
Jamsil- A Peaceful Place For Living In Seoul
If you are not done with shopping, you cannot say that your tour is complete. Shopping is considered the paramount of every tour. So if you want to shop gifts for your loved ones then Jamsil is best for you. Not just shopping but this place also provides you cinema, restaurants, and skincare shops. Once you booked your living place here, you would get everything done like shopping, facials, movies, and all such enjoying things.
Living in Seoul is so enjoyable but if you get your desired and suitable living place then it becomes more pleasing. Here are few preferable places to live in Jamsil, Seoul.
Lake Tourist Hotel
Signiel Seoul
The hotel provides many facilities to its guests including comfortable rooms, a savor massage treatment, and airport shuttles. You can reach this hotel after a walk of almost ten to thirteen minutes from Jamsil Subway Station.
The five-star rated hotel facilitates the guests with235 comfortable and cozy rooms, indoor swimming pools, beautiful views of Seoul, and fitness centers.
Go for any of these options while selecting a suitable place for living in Seoul.
Find a hotel in Seoul