From July 14, incoming international travelers to Korea can register their PCR test results with an online verification system after arrival.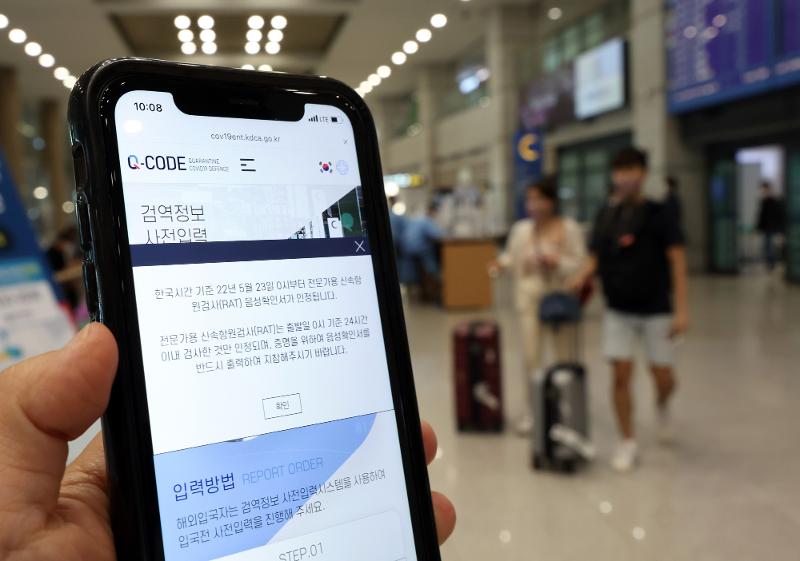 The Korea Disease Control and Prevention Agency on July 11 said it will adopt the PCR test registration as a function on the Q-code (Quarantine COVID-19 Defence) system.
All passengers entering from overseas can input their test results into the system if tested within three days of their arrival.
The previous methods of confirming one's health status was to send texts to or call public health centers, thus the procedures were simplified through digitization.
Those who have not used Q-code before entry can also enter their test results into the system from July 14.
Korean nationals and expats can get the results of their PCR tests at public health centers, while short-stay foreign visitors can do so at COVID-19 testing centers of an airport or medical facilities near their accommodations.
A person's passport number, date of birth, arrival date and PCR test results are required when filling out the "Input" category on the Q-code homepage (https://cov19ent.kdca.go.kr).
Read more:
---
Source: Korea.net
For full information on PCR testing and entry requirements in Korea as of Aug 2022, Click Here!