Taking the leap and starting your skincare journey can be hard. There are so many different products, it can be difficult to know where to begin.
Introducing Your Skincare Journey
Everyone talks about how South Koreans have great skin. A lot of people talk about how South Koreans take care of their own skin but only a few actually describe the process of creating and maintaining a South Korean skincare journey.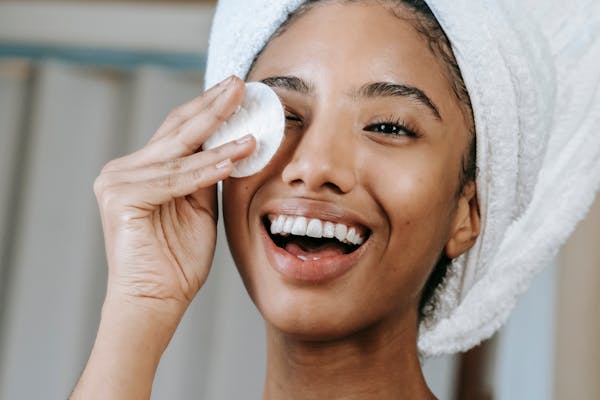 Koreans are concerned with their appearance in general and their skin is probably the thing they pay attention to the most. Stressing over it way too much can be overwhelming but it is true that taking care of yourself makes you feel good. And aren't we a better version of ourselves when we are feeling good and confident about ourselves?
The Basics of a Skincare Journey
The first thing you need to bear in mind is that a Korean skincare journey is not made only for you to look prettier or have smoother and brighter skin. Those things may be the consequential goal, but the means to it are equally important. You probably want healthy and balanced skin more than anything. And if that is the case, the quality of the products you are using is definitely something you should worry about.
Two points are raised when talking about a product's quality: its ingredients and the sources of the ingredients in question. It is very normal for Koreans – as well as for people in other countries in East and Southeast Asia – to actually know the most important components in cosmetics. It does not mean that you have to have a degree in Chemistry but rather, be familiarised with the main components that are good for your skin and the ones that will cause you any harm.
It's different for everyone, so pay attention to how your skin reacts to products with certain ingredients. For example, some people break out every time they use tea tree. However, for others, it is an acne treatment. So even if you feel like you don't understand a single thing now, do start reading all the labels. And, take note of what is in the products you're using and how you react to them. Practice makes perfect and after a while, you will be able to recognise names and associate them with the quality (or lack of it) that you desire.
Choosing Products
Do you know those self-help speeches in which people say "know yourself"? Well, I'm telling you to know yourself in personality and also in skin type.
You might get positive results from buying random cosmetics but they will certainly not be as good as they can be if bought precedently. Is your skin dry or oily? Does it change according to seasons? What is it that your skin needs?
You might know its necessity but is it sensitive to some ingredients that are contained in the product you think will work for you? It seems like a lot to remember but the process of learning about it will happen only once. As soon as you have it in mind, it will come naturally!
Daily Skincare Routine Steps
Each period of age requires different efforts in your routine. They will change as a result of the shifts your skin will face throughout the years. I plan on writing a detailed version of routines for teenagers, people in their 20s, 30s, and so on in the future. But since this is an introductory guide, let's go down the basic steps, the ones you usually do regardless of your age.
Daily steps:
Wash your face twice a day, once when waking up and once when going to sleep. Double cleansing is really recommended for days you wear makeup, which is very frequent if you have incorporated the Korean lifestyle (or plan to). For double cleansing, you will want to wash your face with an oil-based cleanser followed by a water-based one.
Key tips: don't wash your face with shower water, it pressures your skin downwards. Be gentle when putting water on your face, washing and drying your skin.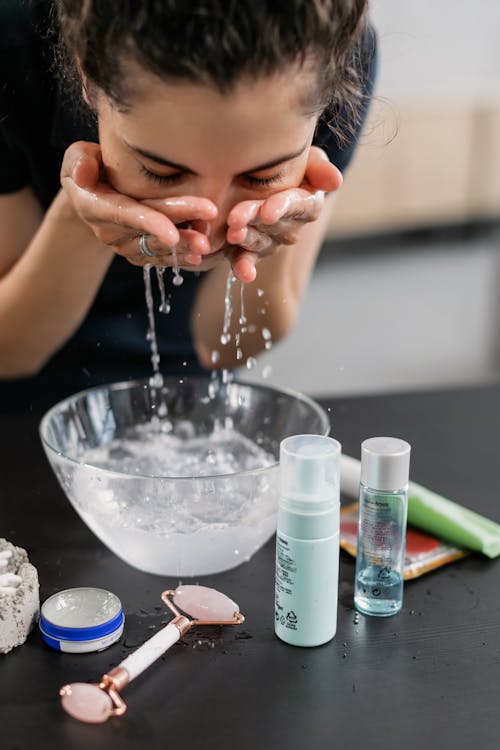 Apply a toner right after. Ideally, you should do it both times you wash your face, since it provides deep cleansing. If you think that is too much for you, do it after exfoliation and the night wash.

Next is serum. Now, serums have a large variety of functions. All of them are supposed to boost your skin. Most serums can be applied at both periods of the day but if you have to choose one, I would suggest at night.

Eye cream is a must to prevent eye wrinkles and dark circles. Especially if you work/study a lot and if, just like me, you don't get too much sleep. The results of it while applying makeup will amaze you and definitely contribute if you like making

aegyosal

.

Facial cream. You will want to use facial cream in addition to the eye cream you just applied. Its purpose will vary according to what you want for your skin.
Key tips: always pat gently after applying every single product, it helps your skin to absorb them. Wait a little bit before going to the next step so your skin can actually take in what you've just put in it.
Sunscreen, guys. Sunscreen!!
From time to time:
Exfoliation and mask pack.
Remember this is NOT a rule, some things might change according to age, skin type and personal experience. Think of it as a general guide!