If you're looking for a grad school scholarship in Korea, consider KOICA. This is my experience of successfully passing the selection process!
My KOICA Program
I feel blessed to do my Masters degree in Global Smart Cities at Sungkyunkwan University(SKKU). Throughout this course, I got exposure to the top hundred QS-rated universities and practical insight into Korean smart urban development. This program is run under the Korean International Cooperation Agency (KOICA) Capacity Improvement and Advancement for Tomorrow (CIAT) fellowship program for government officers of under-developed countries. Today, I want to share my experience specifically about the KOICA selection procedure and all the requisite information needed to get selected for the program.
What is KOICA
KOICA, established in 1991, is part of the Korean Ministry of Foreign Affairs to provide financial and technical support to friendly countries, especially low-income countries.  Besides aiding public sector projects, KOICA trains young government officers from foreign countries. The organization shares knowledge and exposure to Korean culture with its developing allies. Through this program, foreign government officers can gain personal connections with Korean consulting, contracting firms, and government representatives.
Programs and Universities
As of 2020, there have been more than 4,662 participants from 178 countries in various programs such as education, health, governance, agriculture, forestry, fisheries, ICT, industry & energy, environment, and climate change, etc. Partner Universities are the Korean Advance Institute of Science and Technology (KAIST), Korean Development Institute (KDI), Korea University (KU), Seoul National University (SNU), Yonsei University, SKKU, Ajou University, and many other top Universities in South Korea. 
KOICA Selection Procedure
This program is designed for government and NGO workers in the countries where KOICA operates. Nomination by the respective government is the first step in the selection process.
Nomination by a Government Office
As I work for the Ministry of Housing and Works in Islamabad, I was the only candidate from my Ministry. Therefore chances of getting selected were very high.
In Pakistan, a special board judges the suitability of candidates and sends their findings to the KOICA regional office in Islamabad. After the initial nomination, the KOICA regional office asked me for degrees with apostle/embassy attestation. The other documents asked for by KOICA were Family Relation certificates, transcripts, and many additional forms from the university I would attend.
The above procedure is for Pakistan. There are a few procedural differences in other countries like Indonesia, Bangladesh, Vietnam, etc. But, the common thing is being a government officer in your home country. Also, it is important to note that some countries are more competitive than others. Most Central Asian and some African countries have many young government officers who are interested in receiving KOICA scholarships. In the courses I've taken, most of the students were from West Africa and Central Asia. So, undoubtedly they face fiercer competition when applying.
Nevertheless, I asked the other KOICA fellows about the selection procedure, and they told me almost the same procedure. They had to get nominated, go before a special board, then submit their documents to KOICA. However, there are some non-government workers with research backgrounds or who are contractors working on government projects in special positions who were also selected. But, their nomination was still through their respective governments.
University Interview
After nomination and a review by a special board, an interview was conducted by the university. What was judged in the interview was the relevance of the department, communication skills, and knowledge related to the courses. The chair of the department and one professor conducted the interview which took almost 15 minutes.
First, they asked me to introduce myself starting with my education, family introduction, job experience, role in my current job, skills, and hobbies. After that, they asked why I was interested in the specific program I was applying to. Then, they asked two core area-related questions. Finally, we had a discussion about the program's benefits and limitations, which was the conclusion of the interview.
Acceptance
After a week or two, I got an email saying that I passed my interview and was selected for the program. I was asked to fill in a visa application form, and submit it to the KOICA office along with my passport. A thorough medical examination was also required. Once everything was submitted, I got my visa within one week. The final step before departure, a PCR test. And Finally, I was able to fly to Korea for my master's Degree.
KOICA Benefits
Pros
Most programs are for an expedited Masters degrees lasting 17 months. However, you need to enroll for one more semester to actually receive your MS degree. You will need to return to your home country for this last semester. KOICA provides a return ticket to your home country, all the traveling expenses, university fees, dormitory fees, medical insurance, and almost 1 Million Korean Won per month for a living allowance. 
Cons
The aspect I dislike in this fellowship is that KOICA discourages family visas. Families can only enter Korea on tourist visas, so they can only visit you while you are completing your Master's degree. Some participants have spouses and children, so this aspect can be really difficult for them. Many suffer from homesickness and complications in their relationships which can affect the focus they have on their studies.
Overall
I believe this program is ideal for studying Korean culture and the country's progress in all fields of development and infrastructure. It is amazing how they developed an ultra-modern society in a short span of 30 years. As a result, I believe that all under-developed countries have something to learn from their example. After all, it is our main goal as the new generation of government officials to alleviate poverty in our home countries and minimize the suffering of the people.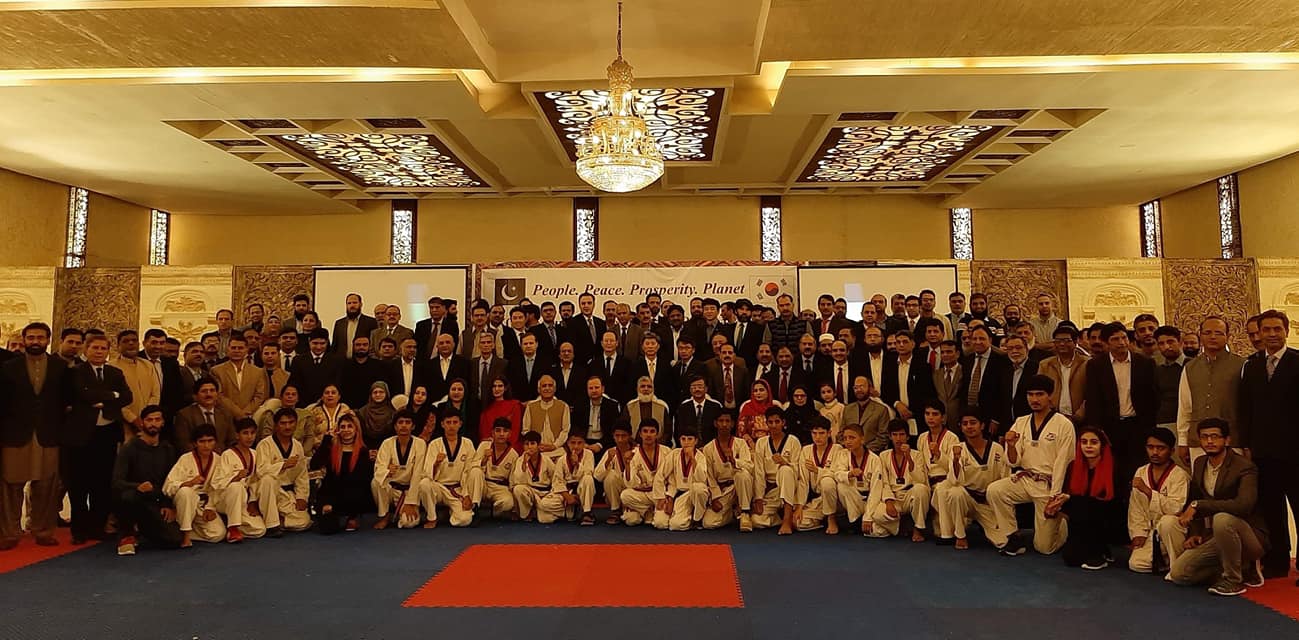 Still, we haven't landed in South Korea, and there is too much to say. I will share my experience of what I felt after reaching Korea in the upcoming posts.
If you are ineligible for the KOICA scholarship, Click Here to learn more about the GKS scholarship.