A leading German weekly has commended Korea's response to COVID-19.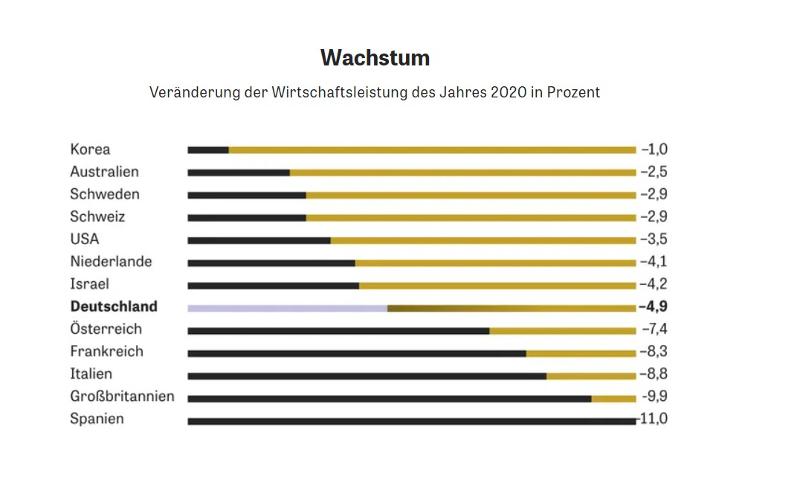 In its March 10 article titled "How Germany is doing," Die Zeit compared the effects of Korea's COVID-19 response to those of other countries.
Six indicators were used to evaluate how the 36 member states of the Organisation for Economic Co-operation and Development responded to the pandemic: number of deaths per 100,000 people, new infections, vaccination rate, newly unemployed, increase in national debt and economic growth.
Korea topped four of the six indicators: number of deaths, newly unemployed, economic growth and rise in national debt. It ranked second in new infections and 12th in vaccination rate.
Die Zeit said Germany (eighth) placed higher than France, the U.K., the U.S., Sweden and Israel but finished among the upper-middle rankings. Considering all the indicators, it added, Korea had the best response to the pandemic.
Korean government's response system
Since raising the country's Crisis Alert Level to the highest (Level 4) in February 23, 2020, the Korean government has assembled the Central Disaster and Safety Countermeasure Headquarters headed by the Prime Minister to bolster government-wide responses to COVID-19. Given the specialty and expertise required in infectious disease response, the Central Disease Control Headquarters (KCDC, Korea Centers for Disease Control & Prevention) serves as the command center of the prevention and control efforts. The Vice Head 1 of the Central Disaster and Safety Countermeasure Headquarters, who also serves as the Head of the Central Disaster Management Headquarters (Minister of Health and Welfare), assists the Central Disease Control Headquarters (Head: Director of the Korea Centers for Disease Control and Prevention). The Minister of Interior and Safety, head of the Pan-government Countermeasures Support Headquarters, assumes Vice Head 2 of the Central Disaster and Safety Countermeasure Headquarters to provide necessary assistance such as coordination between the central and local governments. Each local government establishes Local Disaster and Safety Management Headquarters led by the heads of the local governments to secure an adequate number of Infectious Disease Hospitals and beds. If the countermeasure required is beyond the capacity of local governments, the central government may support necessary resources including beds, personnel, and supplies.
---
Source: www.korea.net