Do you like going out during summer? Do you also love to experience summer activities and adventures in the hot weather season? Another, have you ever visited Korea in the summertime? Summer in South Korea usually begins in June and lasts until August. The summer season is incredibly hot and very humid, with a temperature that ranges from 23 – 30°C. Though most parts of the country also experience a temperature that exceeds 30°C.
Fun Summer Activities and Adventures 
Enjoy the Beautiful Beaches of Korea
Probably the best time to visit the beaches is during summer. South Korea has many beautiful beaches. The famous and well-known is the Haeundae Beach in Busan City. Haeundae beach is one of the top attractions in Busan. It is often recognized as the most famous beach in South Korea. The white sand beach attracts many visitors, locals, or foreigners to dive in and enjoy swimming in its emerald and clear water. If you're in Korea during summer, grab your swimwear and suncream, head to this magnificent beach as early as you can, find a spot on the sandy shore, enjoy swimming, and have fun on other beach activities.
You might as well go to other beaches such as Sokcho Beach, Gyeonpo Beach, Jeongdongjin Beach, Jangho Beach, Daecheon Beach, Eurwangni Beach, Guryongpo Beach, Gwanggalli Beach, and Hyeopjae Beach.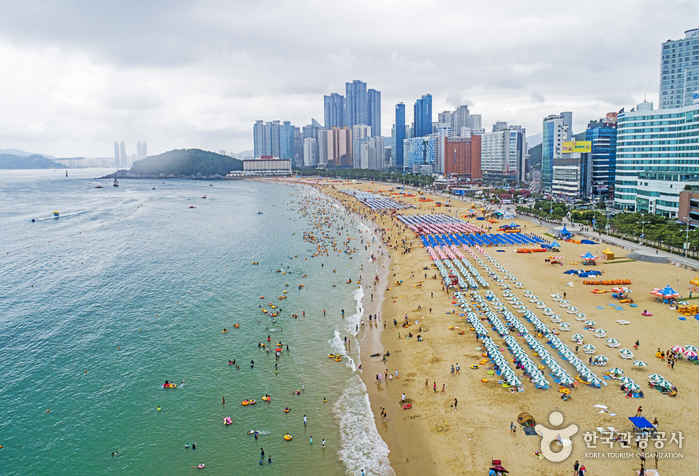 Have Fun at Summer Festivals of Korea
Do you want to have a great time in this freaking hot summer season? One of the many awesome summer activities and adventures to do is to join and experience summer festivals in South Korea. Boryeong Mud Festival is one of the biggest and probably the favorite festival for Koreans and tourists during summer. This mud festival is usually held in Daecheon Beach with great and unique activities that will lead you to excitement and craziness. You can experience mud bathing, mud wrestling, extreme mud sports, water park activities, concerts, performances, fireworks, and more. It's a perfect adventure to refresh from the hot weather.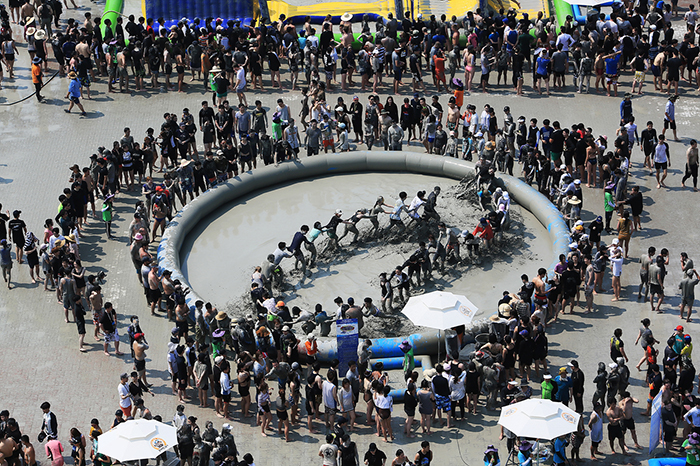 You can also join other fun summer festivals like Busan International Rock Festival and Daegu Chimac Festival.
Indulge Yourself from Korean Summer Foods
Of course, you should never miss trying Korea's famous summer foods. After all the fun and entertaining summer activities and adventures, you should satisfy yourself with these refreshing and steaming hot foods such as Bingsu and Samgyetang.
Bingsu
Bingsu is a shaved ice topped with chopped fruit, fruit syrup, condensed milk, and other toppings, depending on the flavor. Out of all the flavors, patbingsu or red bean shaved ice is the most common. It is one of my favorite Korean desserts actually. It's an ideal food to beat the heat in summer. Make sure to treat yourself to this simple yet delicious and refreshing dessert.
Samgyetang
Samgyetang is a ginseng chicken soup. It is a whole chicken stuffed with ginseng, jujubes, rice, chestnuts, and garlic. In Korea, they traditionally eat this during the summer season. Moreover, they have this belief that eating samgyetang improves body health. You might be wondering why Koreans eat this hot dish during summer. Is it sounds strange to you? Well, Koreans believed that this food will cool down the body, restore inner strength, and provides energy during the hot, humid, and sticky days.
Travel Tips
Summer in Korea is extremely hot so don't forget to pack and bring sun cream, sunglasses, a hat, a mini fan, and bottled water while traveling. These are very essential, I swear. Also, wear loose clothing such as shorts, t-shirts, skirts, light tops, and sneakers. Wear something that you will feel comfortable in for the hot weather.
Even though it is usually hot, hot, hot, and humid, there are still plenty of fun summer activities and adventures to do and to experience. You can have fun biking, picnic, and other summer activities in popular parks in Seoul like the Hangang parks, although you can do it in other parks across the country, too. Another is, you can also enjoy South Korea's striking beach in Busan, the Haeundae Beach. Of course, you might as well, visit Jeju Island, the largest and famous island in South Korea.
Thank you for reading my articles! You can also see more of my Korea Travels here and on my IG!