Coffee shops in the Seoul metropolitan area can have customers dine in again, and indoor gyms and noraebang (karaoke box) can resume operations but on a limited basis.
These measures were announced on Jan. 18 as the third wave of COVID-19 showed signs of a slowdown.
The Central Disaster and Safety Countermeasures Headquarters on Jan. 17 said the capital area will continue to enforce Level 2.5, the second-highest alert level under the government's five-tier system, and the rest of the nation will remain at Level 2 through Jan. 31. The ban on private gatherings of five or more people was also extended.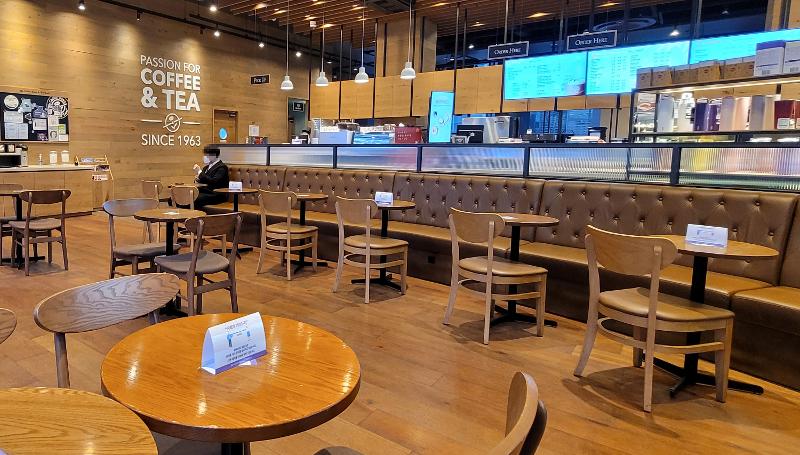 Quarantine measures that prevented certain multi-purpose facilities from operating, however, were relaxed.
The previous rule of coffee shops allowing only take-out and delivery was lifted, with customers allowed to dine in until 9 p.m., a regulation similar to that governing restaurants.
Indoor gyms and noraebang in the capital had their operating bans lifted, but each person must maintain a distance of 8 square m.
Religious services are allowed but with mask wearing and social distancing measures applied, with seating capacity capped at 10% in the capital area and 20% in the rest of the country.
Private education academies must also adhere to the maximum capacity of one person per 8 square m rather than the previous measure of nine students per teaching time slot.
Source:Korea.net