2030 World Expo Busan buses will be in operation throughout the city to drum up support for Busan's bid to host the 2030 World Expo. The unveiling ceremony of the 2030 World Expo Busan buses took place on February 6, 2023 at the square in front of Busan City Hall.
A hundred buses promoting Busan's 2030 World Expo bid will operate starting from February 6th. The 100 buses operating on 26 routes around Gimhae Airport and Busan Station will have promotional wrapping highlighting Busan's Expo bid to catch the attention of citizens and tourists alike.
They will also serve as an outlet to convey the Expo fever in the city to the inspection team from the International Bureau of Expositions (BIE) that will conduct an on-site visit in April.

Starting February 11th, a poster to promote the arrival of 2030 World Expo Busan will hang from the outer wall of the Busan City Hall building to welcome the visiting inspection team until May 2023.
The Busan Metropolitan City is bidding to host the World Expo at the Busan North Port in 2030 under the theme, "Transforming Our World, Navigating toward a Better Future." Its three sub-themes include 'sustainable living with nature', 'technology for humanity', and a 'platform for caring and sharing'.
The final decision will be made via vote by BIE member states at the end of 2023, after the BIE enquiry mission's due diligence visit to Busan between April 3 and 7, 2023, and fourth and fifth presentations in Paris from the bidder cities in June and November, respectively.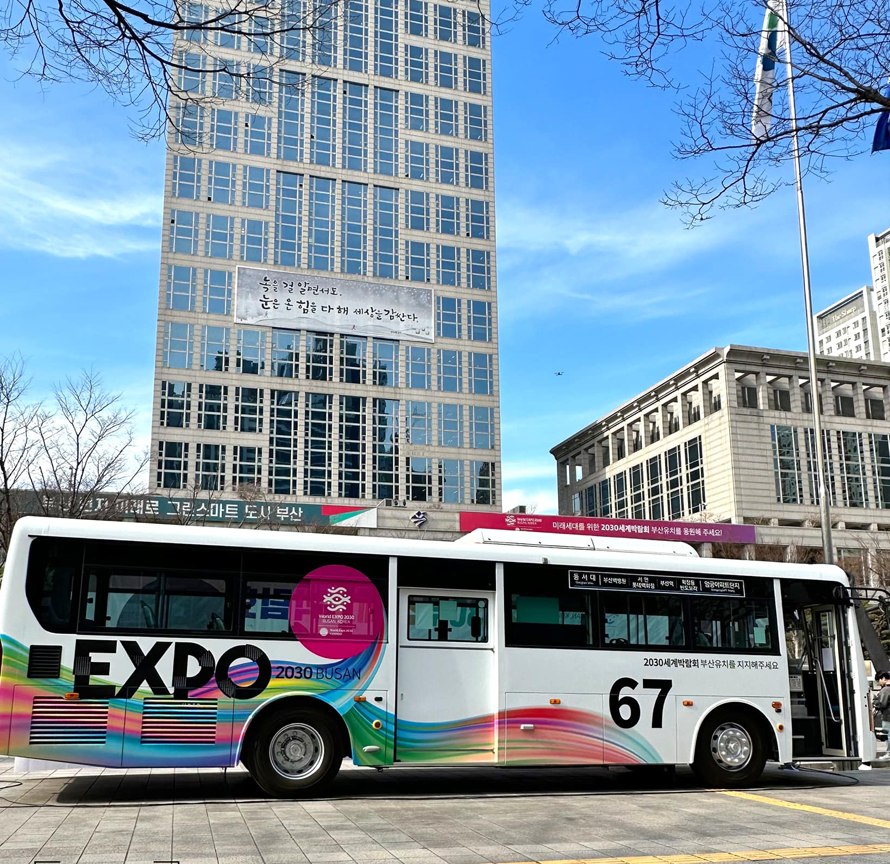 Source: Busan Metropolitan City