BLACKPINK has graced the stage for the grand finale of the Le Gala des Pieces Jaunes charity event in France.
The K-pop girl group's agency YG Entertainment on Jan. 30 said the quartet on Jan. 25 attended the French Hospital Foundation's gala concert at the indoor arena Zenith Paris inside La Villette in the French capital.
Hosted by a charity group chaired by French first lady Brigitte Macron, the annual event organizes fundraising campaigns and volunteer projects to improve hospital conditions for child patients.
BLACKPINK was the first K-pop artist invited to the concert.
The group finished the night on stage as the final act by performing "Shut Down," the title track from its second studio album, and the album's pre-release song "Pink Venom."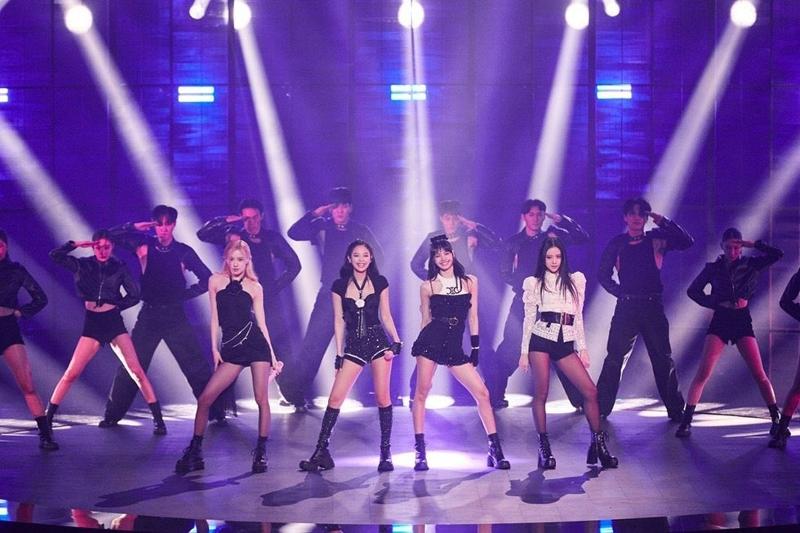 After the performance, the first lady said, "The proceeds from the ticket sales for this event and all the funds raised from this concert will be donated to the French Hospital Foundation," thanking the girl group for appearing. "We highly welcome BLACKPINK, who commands immense influence all over the world, to join us in such a meaningful event."
The group also took commemorative photos with French President Emmanuel Macron.
In addition, Swiss tennis icon Roger Federer made headlines for releasing on Instagram a photo of him with the quartet. "My kids said this was a definite IG (Instagram) post," he said through his post on Jan. 28 Korean Standard Time.