If you're a shopping lover, then you landed on the right place. Shopping in Korea is a whole experience on itself. In fact, Seoul is quickly becoming the New Fashion Capital. The city has a lot to offer to shopaholics, from cosmetics brands to clothing, accessories, shoes and bags. In korea, you can shop til you drop~
Whether you are on a budget or came with that 'i want it i got it' attitude, let me introduce you to all your options:
Budget Friendly shopping
Dongdaemun Fashion Mall
At night, Dongdaemun lights up and turns into Korea's largest wholesale and retail shopping district. This place has all kinds of goods including silks and fabric, clothes, shoes and accessories, electronics, leather goods, sporting goods, office supplies, pet products, and toys.
Regarding clothes, after midnight the market comes to life. In fact, there are so many large-scale shopping complexes in the area that it is better to pick out one or two suitable to one's tastes rather than trying to see all of them:
Migliore
Hours: 10:30am~4:30am (Mondays 7:00pm~5am, Sundays )
Directions: Dongdaemun History & Culture Park Stn (Lines 2, 4, 5), 5-minute walk from Exit 14
Tel: +82-2-3393-0001
Address: Jangchungdan-ro, Jung-gu
Doota
Hours: Sun-Thu 10:30pm-12am, Fri-Sat 10:30am~5am
Directions: Dongdaemun History & Culture Park Stn (Lines 2, 4, 5), 5-minute walk from Exit 8
Tel: +82-2-3398-3333
Address: Jangchungdan-ro, Jung-gu
Underground shopping malls
Goto shopping Mall
A shopping heaven in Korea. A long shopping aisle connecting Banpo Station (Seoul Subway Line 7) and Express Bus Terminal Station (Seoul Subway Line 3, 7, 9) flourishes with a multitude of stores offering various goods, making it the largest underground shopping mall of its kind in Seoul. The latest clothing trends, accessories, cosmetics, interior products and wholesale flowers – there's nothing you won't find here.
Directions: Express Bus Terminal Station (Seoul Subway Line 3, 7, 9)
Operating hours
– Goto Mall: 10:00-22:00 / Closed the day of Seollal (Lunar New Year's Day) & Chuseok (Korean Thanksgiving Day)
Website: http://www.gotomall.kr
Shopping Malls
Yeongdeungpo Underground Mall and Times Square
Times square, a shopping mall located not far from Yeongdeungpo station, has many stores and known brands such as Zara and H&M.
Directions: Yeongdeungpo Station (Seoul Subway Line 1)
Operating hours: 10:00-22:00 (Varies by shop)
* Operating hours subject to change depending on the current COVID-19 situation
Nearby attractions: Lotte Department Store – Yeongdeungpo Branch, Yeouido Hangang Park, Yeongdeungpo Market
Times Square website: www.timessquare.co.kr (Korean, English, Japanese, Chinese)
IFC Mall
One of my favorites, as it has all the brands that i like. Some of the noteworthy fashion brands featured by IFC Mall includes H&M, Hollister, Uniqlo, ZARA and Mango. You can also find korean brands such as Mixxo.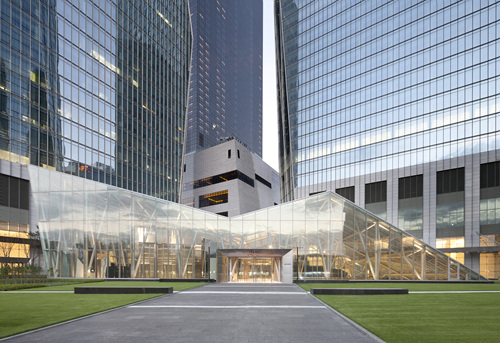 Address: 10, Gukjegeumyung-ro, Yeongdeungpo-gu, Seoul
Type / Products: Shops/Malls / International & Domestic SPA brands/Fashion/Jewelry/Sportswear/Beauty products/F&B/Bookstore/Movie theater/Etc.
Inquiries: 1330 Travel Hotline: +82-2-1330
(Korean, English, Japanese, Chinese)
• For more info: +82-2-6137-5000
Homepage: www.ifcmallseoul.com (Korean, English, Japanese, Chinese)
Hip and trendy
If you're looking for less mainstream outfits, Seoul has many stores with the trendiest fashion that has nothing to envy famous brands.
Style Nanda
Style Nanda is one of Korea's top women's clothing brands. The brand offers unique products that differ from other fashion companies in Korea.
They have different stores in Myeongdong, Hongdae but also in department stores. You can check out their website or go to their stores to check each piece one by one.
They also have a popular cosmetic brand called 3CE:
Hongdae shopping street
Hongdae has many hidden gems when it comes to fashion. The place itself is known for its people's unique style.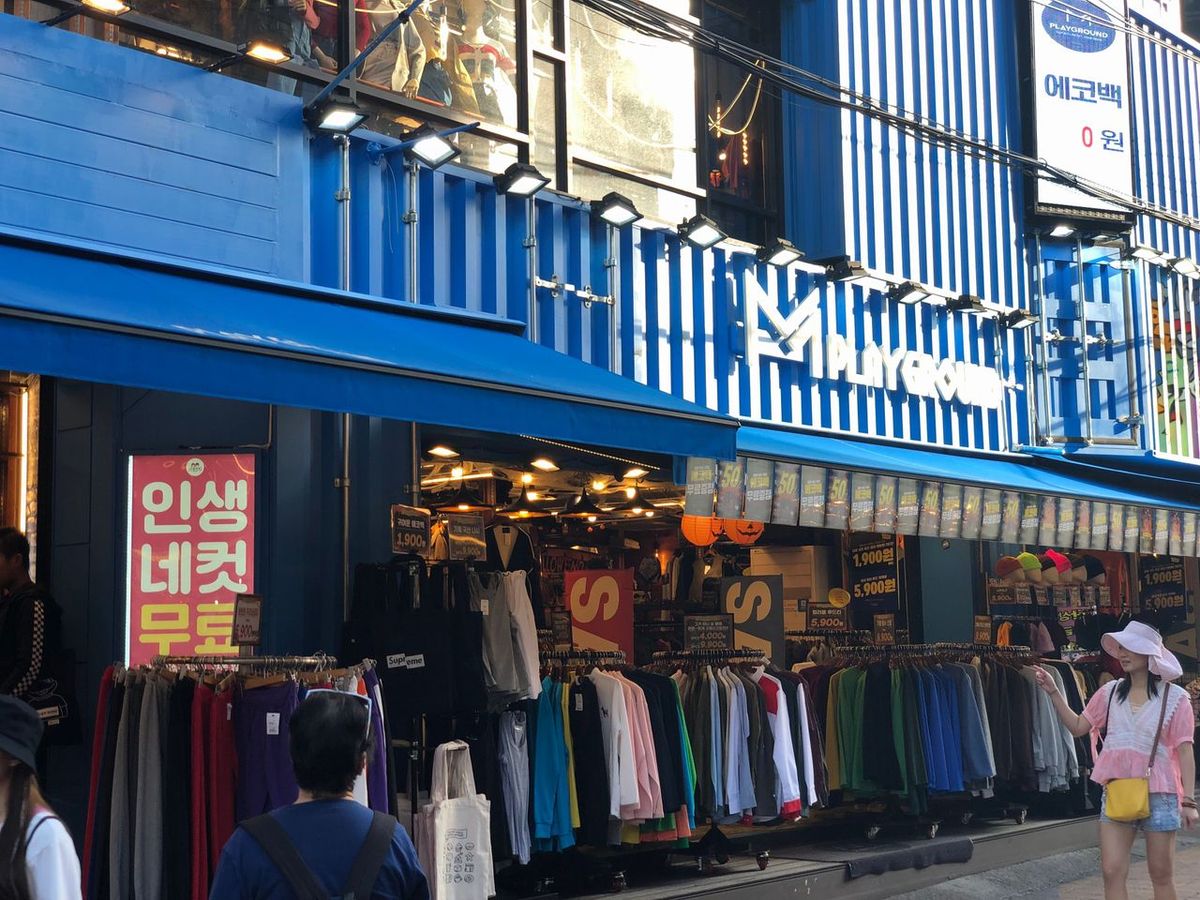 One of the most popular stores there is MPlayground, a container like store that has hip hop style clothes. M PlayGround has a lot of Korean-designed clothes. 30% of the clothes are produced by them and other 70% are co-branded clothes. It offers ultra-cheap, cost-effective and quality clothes.
Online shopping
Korea is the ultimate online shopping place. From cheap to high-end brands, you can find everything online delivered to your door in a few days.
You can find in this video many recommendations, my favorite online shop remains Ably, an online app with many trendy clothing and accessories.
I hope my recommendations were useful. Enjoy your shopping~