Outdoor swimming pools at parks around the Hangang River in Seoul will be reopened for the first time in three years.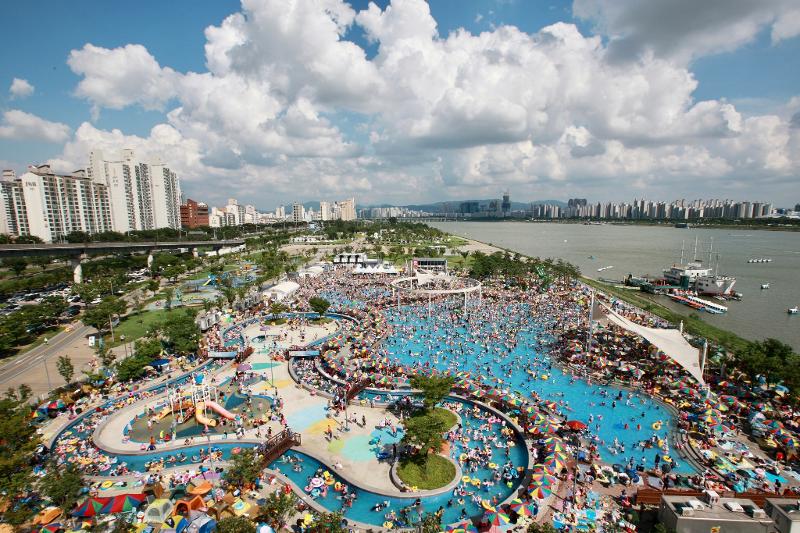 The Hangang Project Headquarters of the Seoul Metropolitan Government on June 15 said six outdoor pools in the city will be opened to the public from June 24 to Aug. 21.
The larger pools are located at the Ttukseom, Yeouido, Gwangnaru and Jamwon parks, while those that are shallower and thus more suitable for playing by children are at the Nanji and Yanghwa branches. The pool at the Mangwon park in Mapo-gu District will remain closed this year due to construction work to improve the northern section of the Seongsandaegyo Bridge. That at Jamsil Hangang Park in Songpa-gu District will also stay closed due to construction of the Natural Swimming Pool.
The headquarters had closed the pools over the past two years due to COVID-19. It decided to reopen them this year given the return to normal life from the pandemic.
The outdoor pools will have opening hours of 9 a.m. to 7 p.m. daily.
Admission for the larger pools are KRW 5,000 for adults over age 19, KRW 4,000 for teens 13-18 and KRW 3,000 for children 6-12. For shallower pools, the respective fees are KRW 3,000, KRW 2,000 and KRW 1,000. Children under 6 can enter free if accompanied by a parent or guardian.
Holders of the Dadungi Happy Card, which benefits families with more than two children, senior citizens aged 65 and over, and disabled people and one caretaker can receive discounts. Reduced parking fees for users of the shallower pools, which were provided until 2019, will be discontinued from this year.
All riverside pool users must wear swimming caps and the use of swimming equipment like snorkels or flippers is prohibited.
Per government guidelines, masks are required at indoor facilities like stores and recommended in areas where social distancing of 1 m is difficult.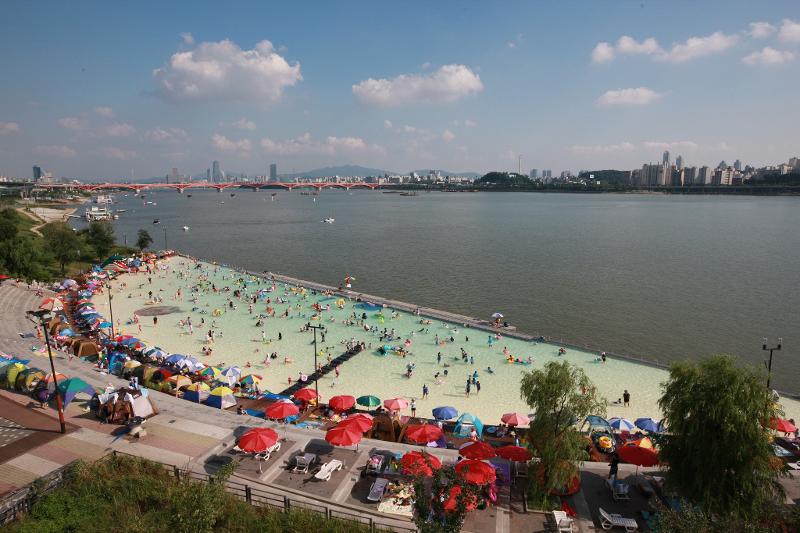 ---
Source: Korea.net